by Nathalie Marchal
Longines World's Best Jockey
Ryan Moore, a true world-class champion
The British jockey won this remarkable award for the second time in three years.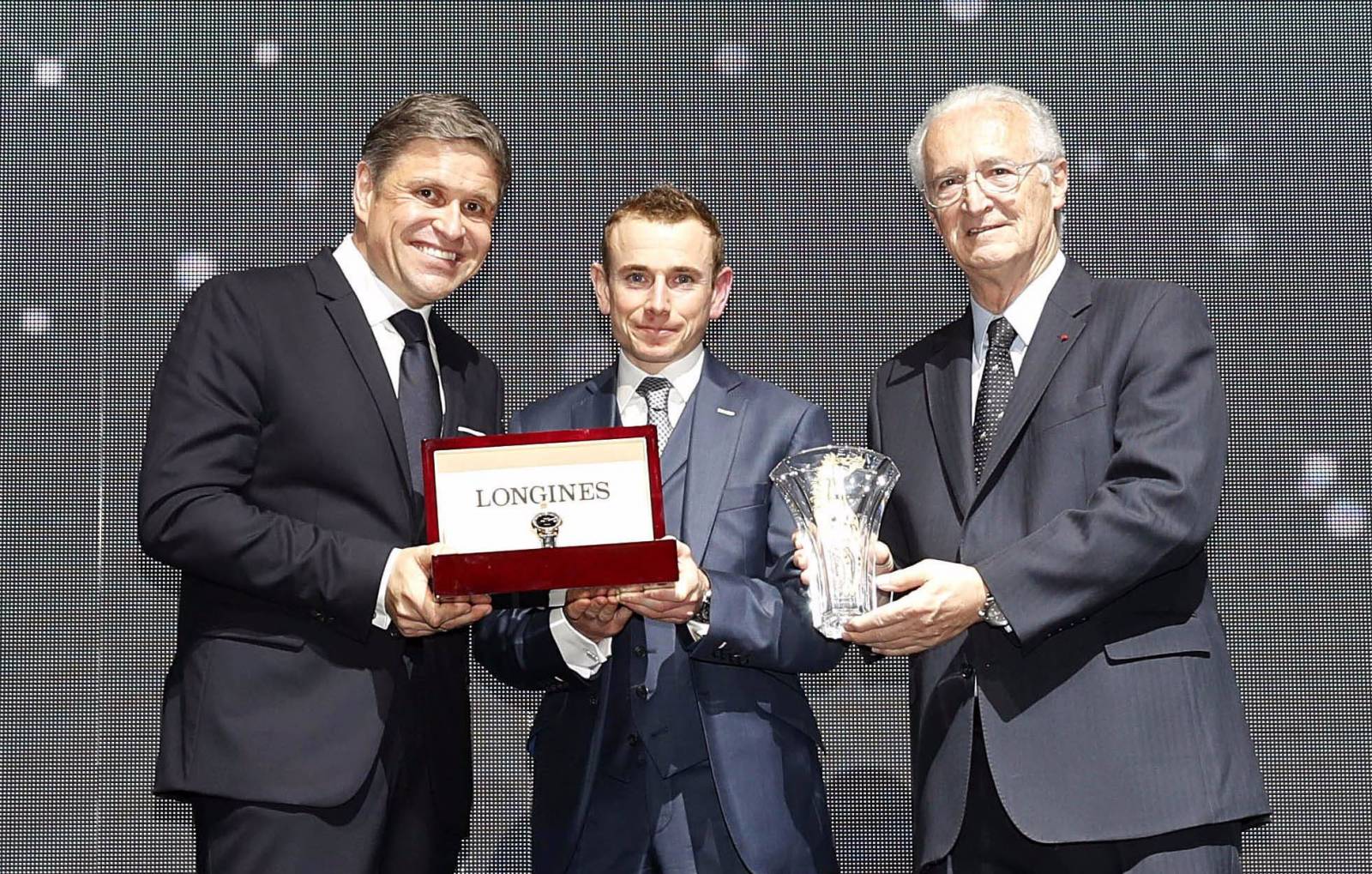 Ryan Moore, WINNER OF LONGINES WORLD'S BEST JOCKEY AWARD 2016, WITH JUAN-CARLOS CAPELLI, VICE PRESIDENT AND INTERNATIONAL MARKETING DIRECTOR OF LONGINES (ON HIS RIGHT), AND LOUIS ROMANET, CHAIRMAN OF THE IFHA (ON HIS LEFT)
The title of Longines World's Best Jockey was bestowed upon him at the Hong Kong Jockey Club Gala Dinner. With a total of 166 points, he beat Frenchman Christophe Soumillon, who obtained 98 points, and Australian Hugh Bowman, who scored 94 points.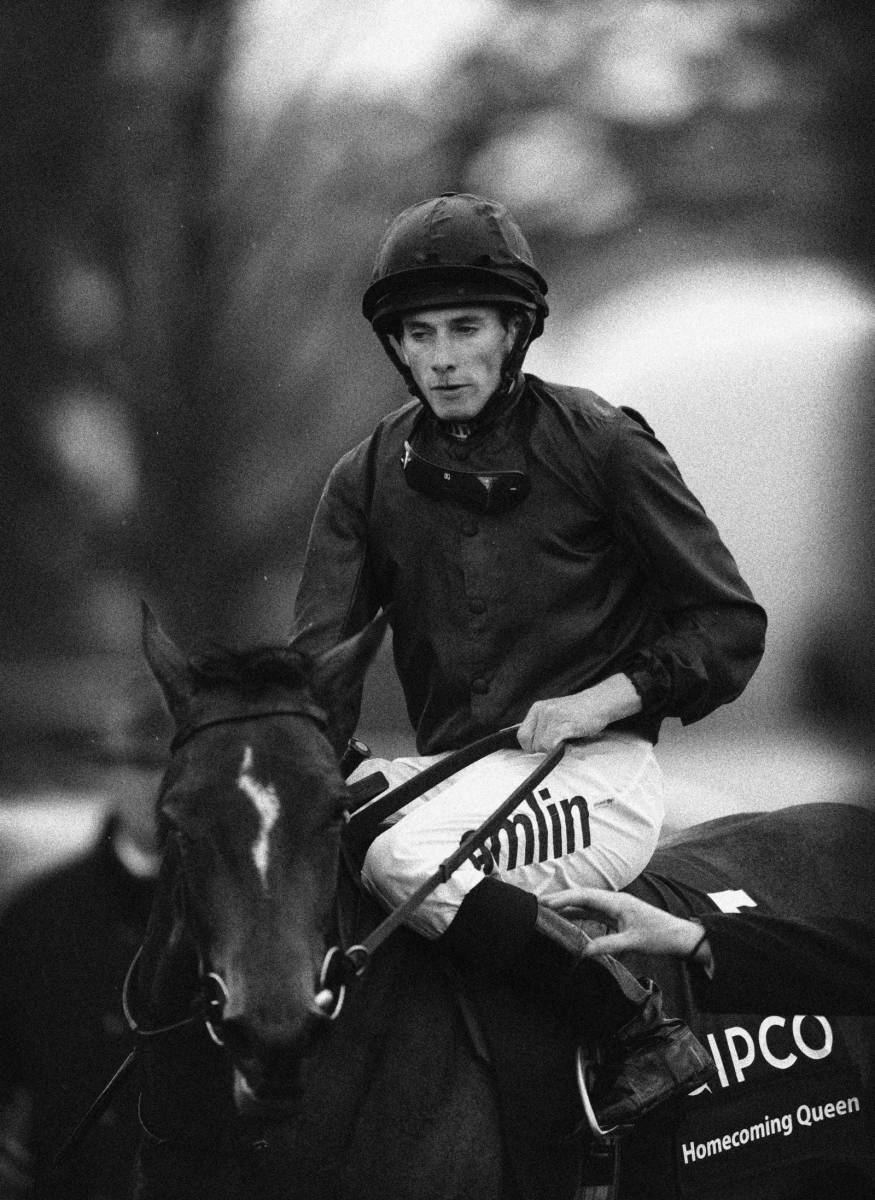 An incredible track record.
It must be said that the career of this virtuoso, who has won several of the top competitions in the world, rode the best racing thoroughbreds and beat many impressive records, is absolutely exceptional. Thus, in recognition of his remarkable achievements during the 2015 - 2016 racing season, Ryan Moore was crowned the Longines World's Best Jockey. And for good reason: he won no fewer than eight qualifying Group 1 races across the globe, including the Longines Hong Kong Mile and the Longines Hong Kong Vase in Sha Tin, as well as the Qatar Prix de l'Arc de Triomphe in Chantilly, all of which were timed by the Swiss watchmaking company.
An exceptional award.
It is thanks to a joint initiative between Longines and the IFHA* that the Longines World's Best Jockey was established in 2014. According to a list drawn up annually by the Longines World's Best Racehorse Rankings Committee, the criteria for evaluating this prestigious prize are based on the results of the 100 highest-rated Group 1 international races. Based on a world ranking that records the jockeys' points throughout the year, it is then awarded to the best of them. In receiving the award from Juan-Carlos Capelli, Vice President and Head of International Marketing for Longines, and Louis Romanet, Chairman of the IFHA*, Ryan Moore was presented with a rose gold Longines timepiece from the Longines Saint-Imier Collection as well as an emblematic crystal vase. Engraved with his name for the second time, it also bears the name of last year's winner, Frankie Dettori.

* International Federation of Horse Racing Authorities
Photos by Alamy
Subscribe to the Newsletter
Subscribe to the Newsletter
To keep the emotion, subscribe to the Newsletter