17/05/2017 - Lifestyle
BY NATHALIE MARCHAL
LOVELY, ISN'T IT ?
VOLUME 2
HE WEARS BLACK GLASSES AND LOVES WELL-CUT, COLORFUL CLOTHES, SHE ALWAYS HIDES FROM THE SUN UNDER AN UMBRELLA, HE COMBINES AN OFFBEAT HUMOR WITH A PHLEGMATIC

BEYOND STEREOTYPES – EVEN CLICHÉS – THAT WILL NEVER LEAVE YOU, THERE ARE ATTITUDES, WAYS OF BEING, OF DRESSING, OF BEHAVING, THAT UNDENIABLY SIGN OUR SPECIFICITY. LIKE FOR EXAMPLE…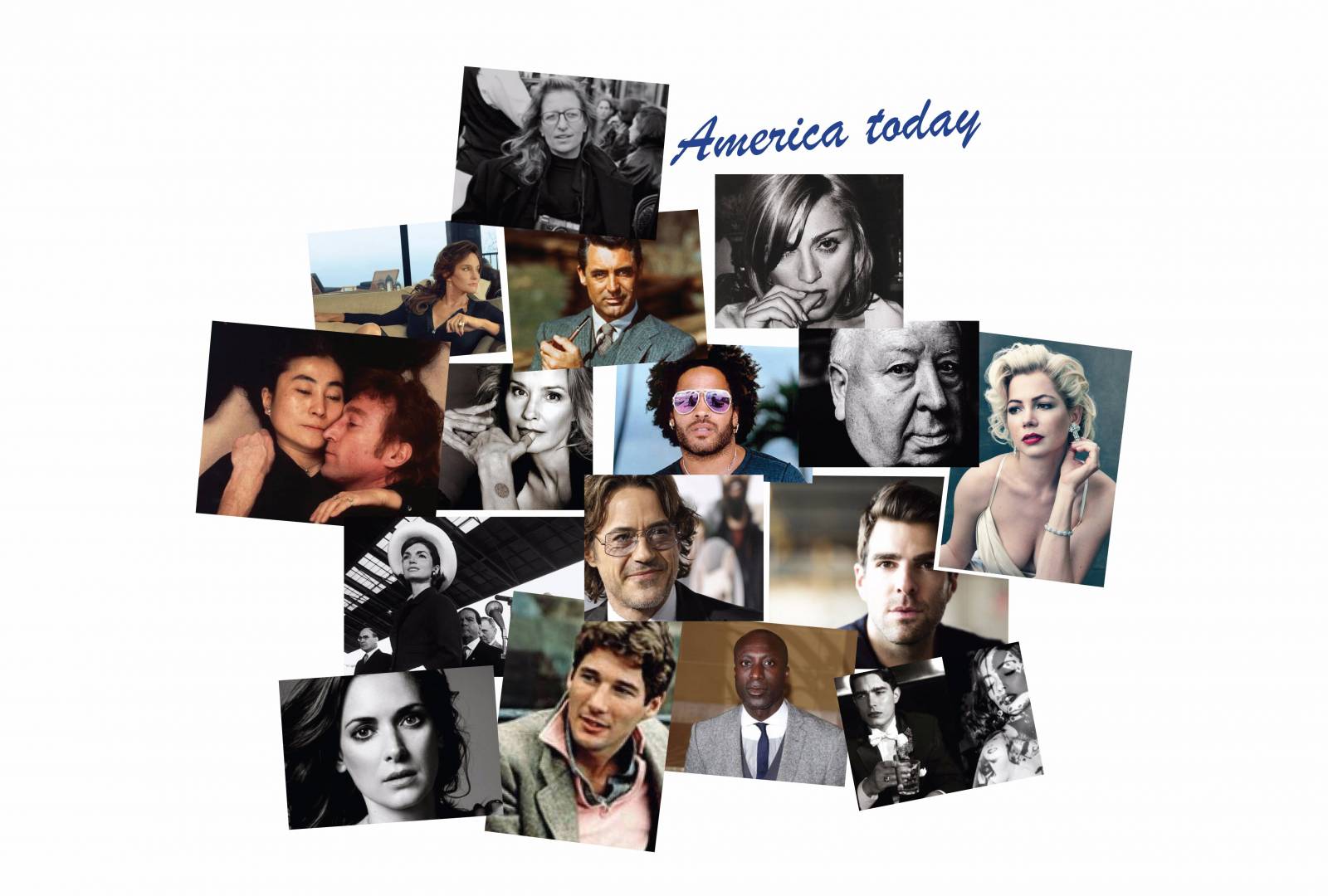 America today
Are all Americans John Wayne-s? They surely love weapons, so that must procure them a sense of security. Uptight? In the country of the American dream, liberty is sacred but there's no mercy for outlaws. Kings of consumption, they have a certain sense of the "over the top", but they can also indulge in more than just hamburgers: numerous Michelin starred restaurants rival with the organic and healthy wave. Cutting-edge – University labels Harvard or Yale, amongst others, scientific and artistic communities- they carry the pride of their country, a flag very often hanging over the front door of their homes or floating proudly on top of a sky-scraper. With the mirage of real success "made in the United States of America" as backdrop, they are entrepreneurs and influencers, they create foundations to their names. The American woman combines her role as manager and mother with elegant looks, daring to be very well dressed – cocktail or long dress– but also wearing chic, relaxed but luxurious weekend sportswear: a matter of luxe glamour, very much an all American classic.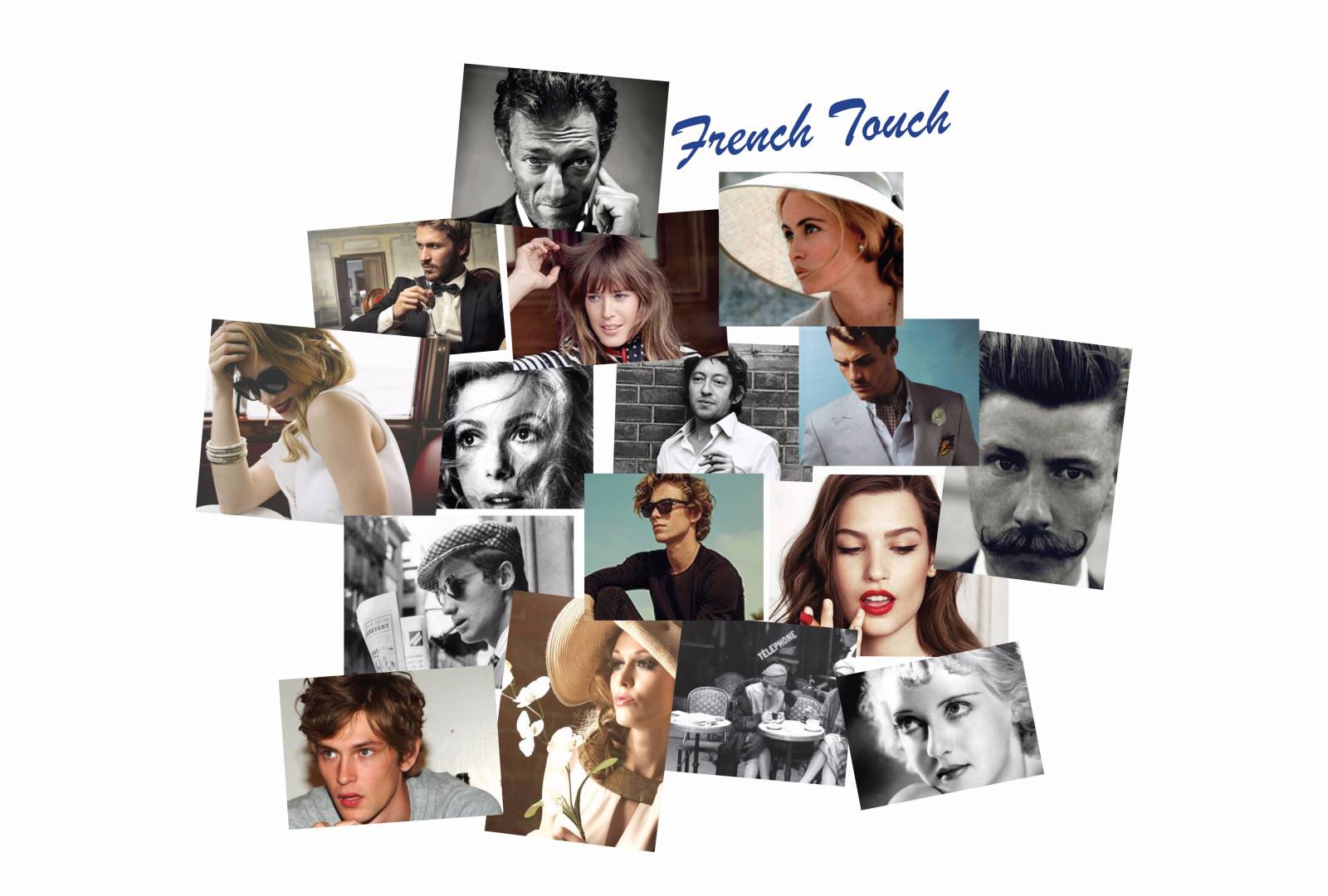 French Touch
French elegance is an attitude. A way of being that translates in a form of assertiveness, of self-confidence, together with a certain posture and composure, matching with a confident look. It's a kind of obvious radiance. There's diversity in trying to find a personal touch by mixing styles with a taste full of fantasy. Gourmet and a huge sentimentalist, the French man draws his inspiration from the great romantic tradition – the famous "French Kiss" is one of the images thereof. He loves his country and does not hide his profound patriotism, ignited by his love of the French language, its literature, science and art. The French woman is cultivated and stylish. She privileges her quality of life and wants to conciliate it with her family and professional responsibilities. An "art de vivre", traditional but extremely modern at the same time.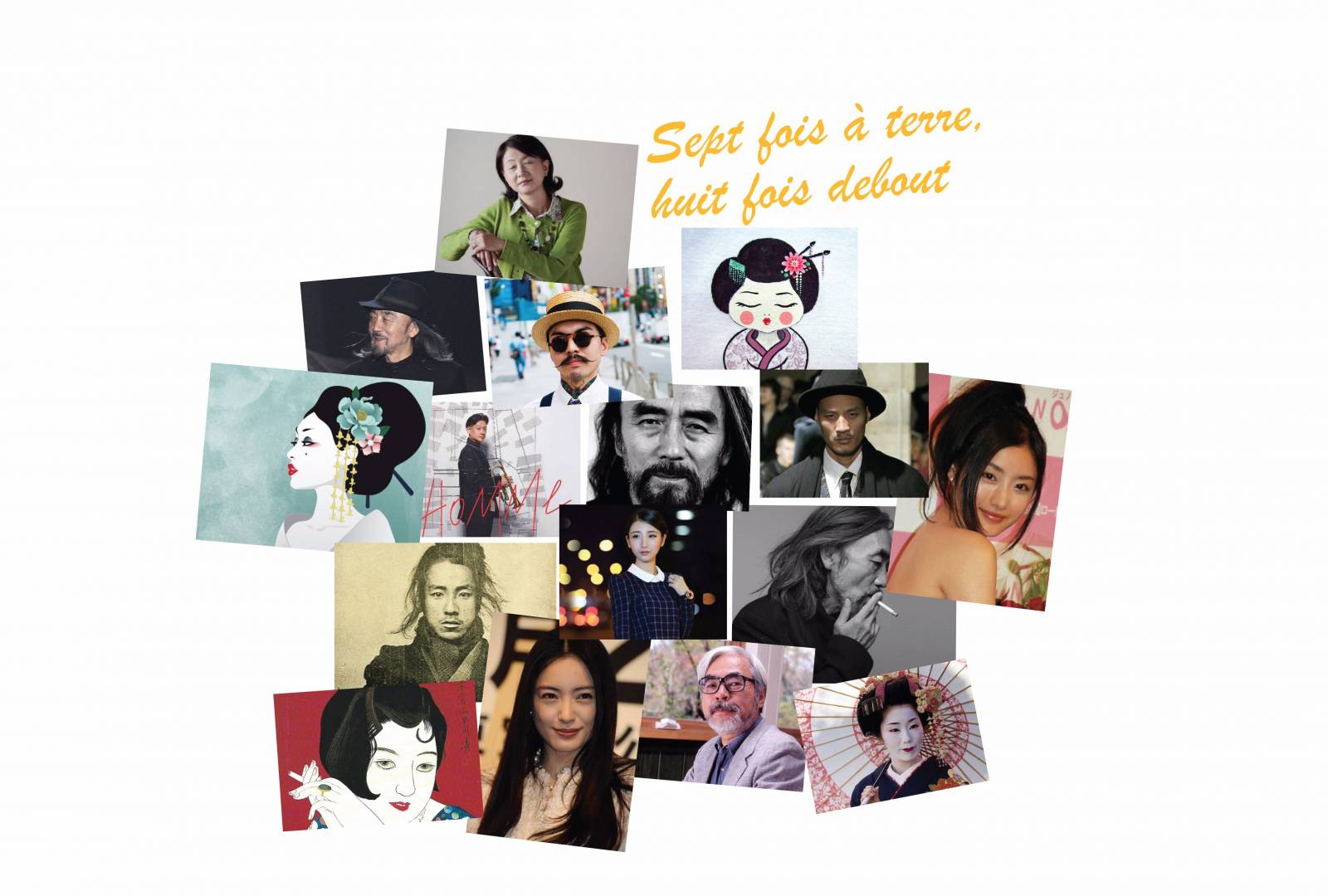 FALL Seven times, stand up eight (Japanese proverb)
Elegance is part of the indispensable codes to make a good impression in the land of the rising sun. The image one gives of himself is very important and that is why Japanese men and women pay extreme attention to their dress style and appearance. Is white skin a synonym of refinement, purity and higher social rank? It's a bit cliché, and umbrellas, hats and gloves, are mainly used to protect oneself from the sun. People are thinner in the land of the rising sun – obesity rates are rather low – and they love luxury brands. Hard working, keen on technology, Japanese are extremely polite. Avoiding sensitive subjects, following the uncountable rules, respecting the sense of honor and the complicated hierarchy systems, namely in corporations, are amongst the unescapable principles. We can count at least five degrees of politeness in Japanese grammar that we can identify according to changes in prefixes, suffixes and conjugations. Respect for people and public places, cleanliness and care for the environment are equally an important part of the codes that the inhabitants of this insular country truly respect – the ultimate sign of politeness.
Subscribe to the Newsletter
Subscribe to the Newsletter
To keep the emotion, subscribe to the Newsletter