by natahlie marchal
the ten
BEST-IN-CLASS
TEN OF THE MOST PROMISING YOUNG SPORT HORSES IN THE WORLD, AN AUCTION HELD DURING A PRESTIGIOUS EVENING ... FOR THE SECOND CONSECUTIVE YEAR, TAL MILSTEIN AND HIS TEAMS ARE LAUNCHING AN EVENT THAT IS A CELEBRATION OF THE TALENT, SKILL AND PROFESSIONALISM OF SHOW-JUMPING.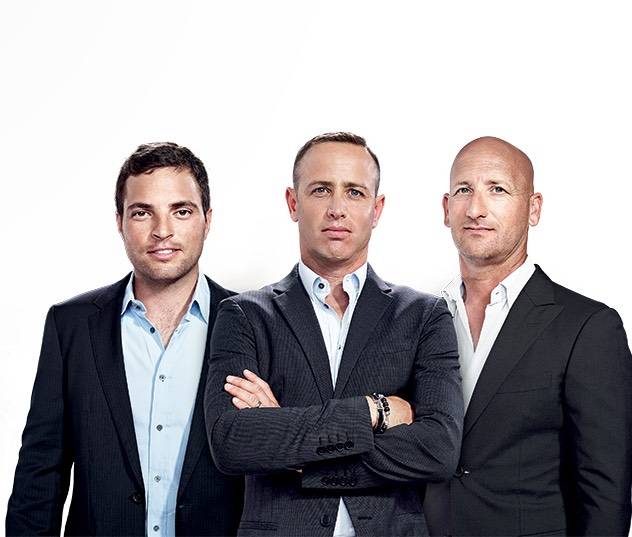 A COMMITTEE COMPOSED OF EXPERTS IN THE FIELD: TAL MILSTEIN, ILAN FERDER, WHO IS WELL-KNOWN IN THE FIELD OF SHOW-JUMPING FOR DEALING IN SPORT HORSES, AND DANIEL BLUMAN, AN INTERNATIONAL RIDER WHO HAS TAKEN PART IN TWO OLYMPIC GAMES.
Tal Milstein is a man who breathes creativity and determination. One example of this is the concept he dreamed up two years ago. "I wanted to organise an auction that would be different to what already existed", he explained to H Equestrian during an exclusive interview. "With my brother – who is head of PR for the company –, we decided to put together an exclusive auction evening focussing on a limited number of horses. We thought that ten would be a good number". The concept was born and simply needed to be developed. The first priority was quality, at every level – be it the horses selected or the organisation and running of the evening.
With The Ten, we wanted to create a new experience so that people can dream with us. Something interesting and innovatory to stimulate the imagination.
FULL OPTIONS
The ability to jump, the movement, the character, the attractiveness and the poise are therefore some of the essential criteria governing the selection of the horses that will join the "Ten". A selection based on the utmost professionalism, as highlighted by Tal Milstein: "quality is guaranteed, in the sense that it is our image that is at stake here. Behind the selection of the horses, there is therefore a vast amount of expertise and experience". This consummate professional would seem to be trying to achieve perfection. Upstream, there is an extensive international network of experts who preside over the identification process.
A TROPHY IS PRESENTED TO EACH BUYER.
A committee – formed of Tal and some other eminent specialists – studies each file submitted, and if all the members agree to take it further, the identified horse moves to the next selection stage, in other words a practical test. "The process is extremely meticulous". It involves feeling how the horse functions, behaves, reacts. This is a crucial perception, as he points out. And, indeed, one can feel a horse 'flying' when it jumps, in the same way that one can say that it will go further, that its potential will not go beyond a projected level. So is this question of feeling that important for Tal Milstein? "I was born with this ability, I am very sensitive to this type of thing", he says. If there is any doubt – which can happen, of course –, the horse remains in the Stables for a few weeks, long enough to confirm whether or not it should be selected. "We do not prevaricate over this".
Lastly, in the final stage, the most rigorous and specialised tests and veterinary checks are carried out on the selected horses. And there are very few that manage to pass all these tests. "This year, only around a sixth of the horses we selected passed this final stage", confirms Tal Milstein. To join the famous "Ten", therefore, there are, at the very least, an impressive number of already very talented candidates
who will have to distinguish themselves and successfully pass all the required selection stages.
THE FINALISTS IN THE SECOND THE TEN EVENT.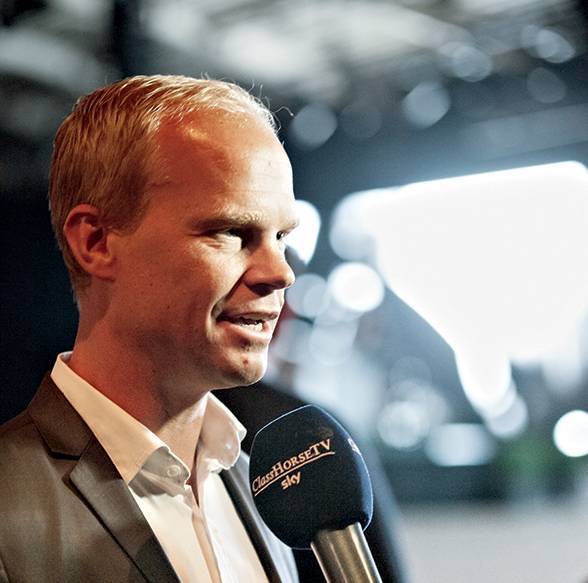 JÉRÔME GUERY, ONE OF THE BEST RIDERS IN THE WORLD, MADE THE TRIP FOR THE FIRST EVENT AND WILL BE PRESENT AGAIN THIS YEAR.
FOR ONE EVENING
Developing the concept also involves creating a great experience as part of unique evening. This includes an atmosphere that is visually very strong. "Last year, we produced some artistic videos portraying the horses in motion in a variety of scenes – indoors and outdoors, galloping and jumping". In brief, a single style involving not only top-class horses but also an exciting evening devoted primarily to entertainment once the auction has finished. A stylish evening too, where VIPs and professionals in black tie can sit down to a gourmet dinner.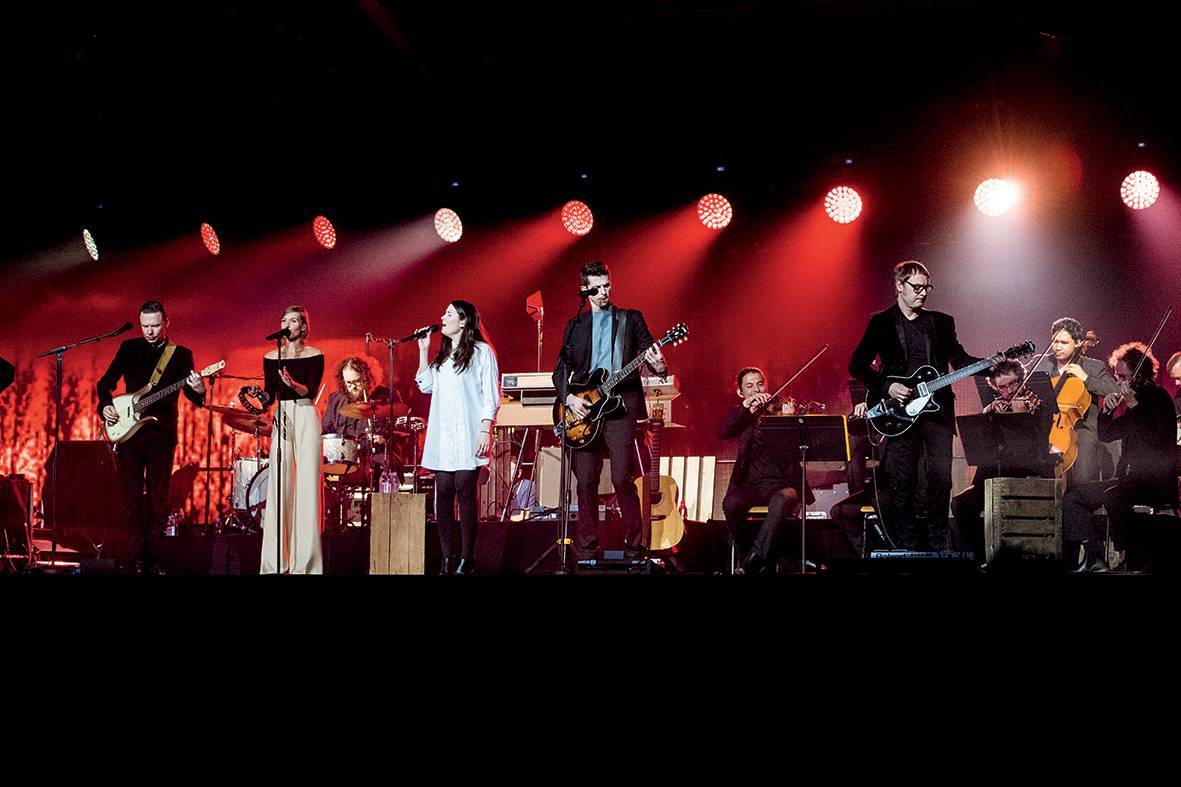 AN UNFORGETTABLE EVENING OF TOP-CLASS ENTERTAINMENT AND SPORT.
However, Tal Milstein is going even further: "The objective of this sale is not exclusively a luxury event involving high stakes. It is also a new experience that aims to inspire the public and spark their imagination regarding the development of show-jumping". An event conceived, for this very reason, as intentionally accessible to all. Plenty to make you dream on 1 May at Azelhof Horse Events, in Lier, Belgium.
www.the-ten.com
Subscribe to the Newsletter
Subscribe to the Newsletter
To keep the emotion, subscribe to the Newsletter