by Nathalie Marchal
The Longines World Equestrian Academy
Promoting equestrian sports in China
The Academy supports the development of best practices by promoting them in an international programme.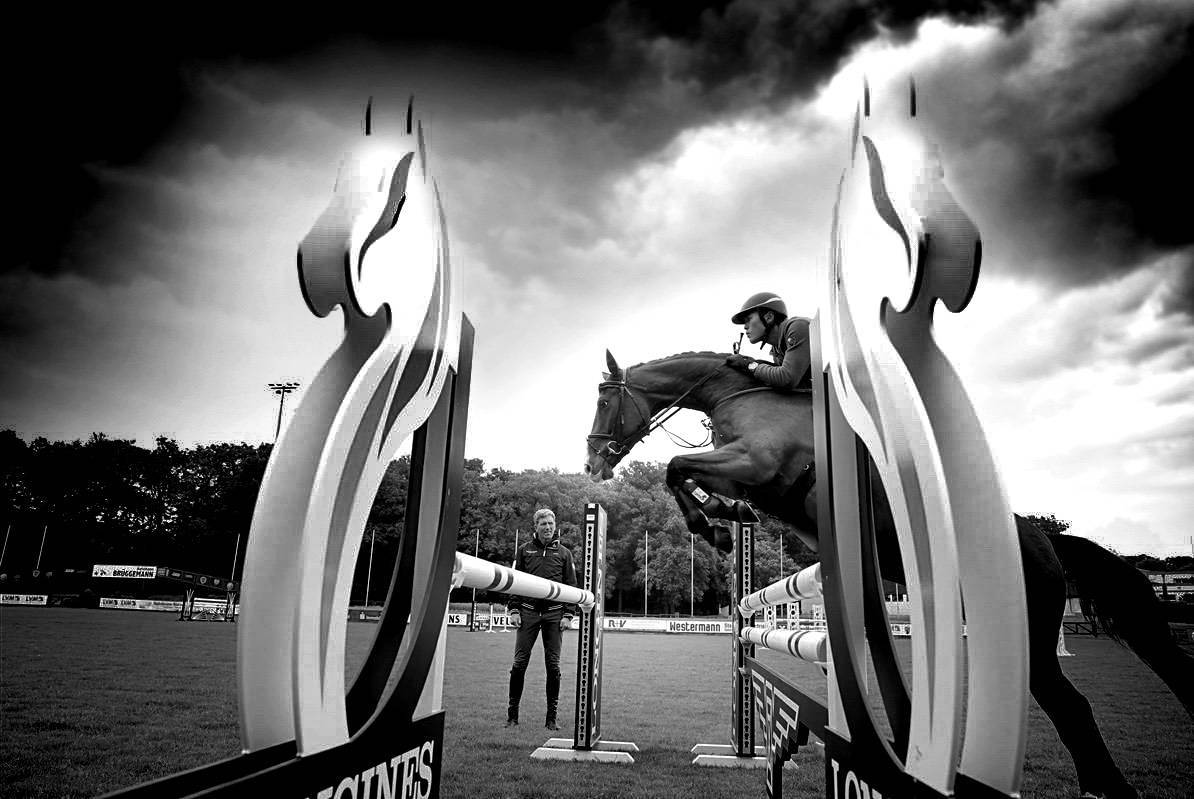 The partnership between the Swiss watch brand Longines, the world's most successful horseman Ludger Beerbaum, and the director of the Beijing Dashing Equestrian Cultural Co. Ltd Jing Li, gave birth in 2016 to the Longines World Equestrian Academy. A promising initiative which aims to train show jumping professionals in excellence.
An extensive programme
To this end, a comprehensive programme was designed by Ludger Beerbaum. Set up by a team of experts and supervised by Beerbaum himself, it includes two annual seminars which are held at the Ludger Beerbaum Equestrian Center in Beijing. These are intended for both riders and breeders, and the second is more specifically devoted to preparing for the Longines Equestrian Beijing Masters, organised by the Beijing Dashing Equestrian Cultural Co. Ltd. The project is complemented by video instruction sessions set at the Riesenbeck International equestrian centre in Germany. Clinics, summer camps and competitions are also regularly organised, attended by Chinese students on a residential basis.
Two world-class equestrian centres
The centres in both Beijing and Riesenbeck are true centres of excellence, where the most tried-and-tested practices in teaching, training and continuing education are offered with passion. 'My team and I are able to supervise riders and professionals from the Chinese horse industry there: course designers, breeders, grooms, farriers and others,' he confirms.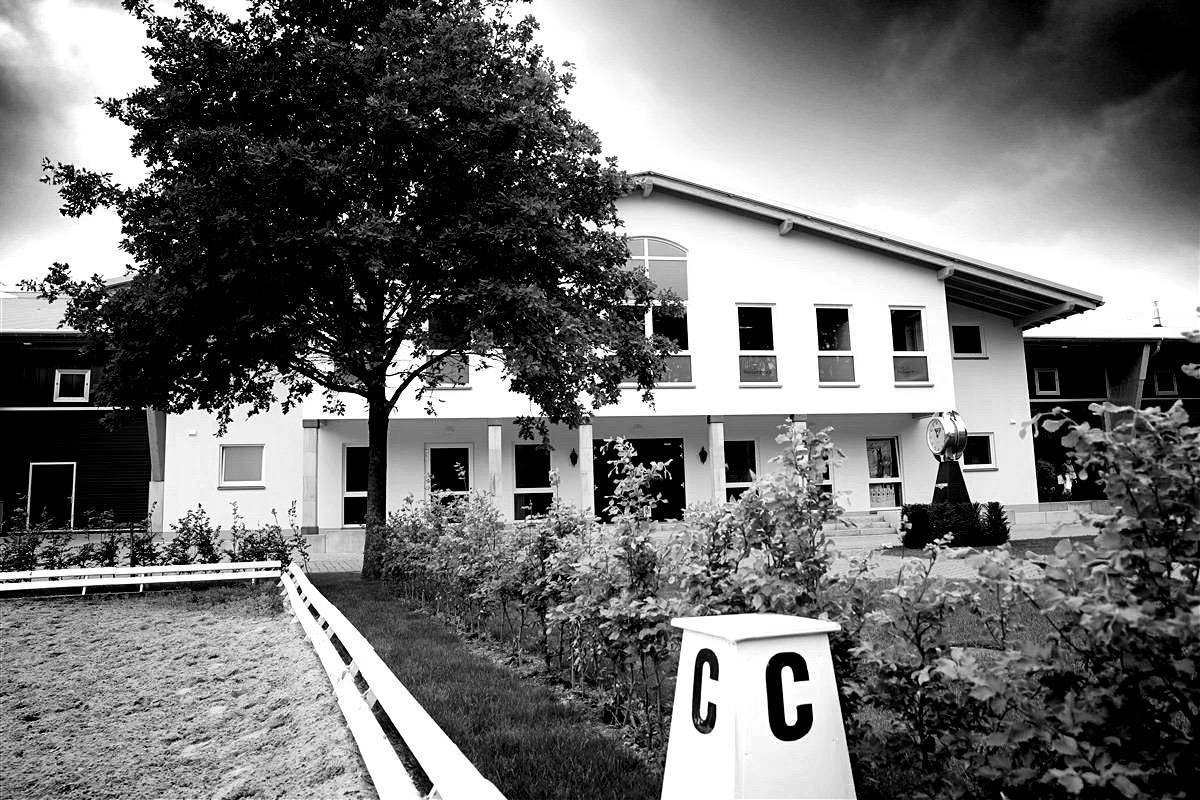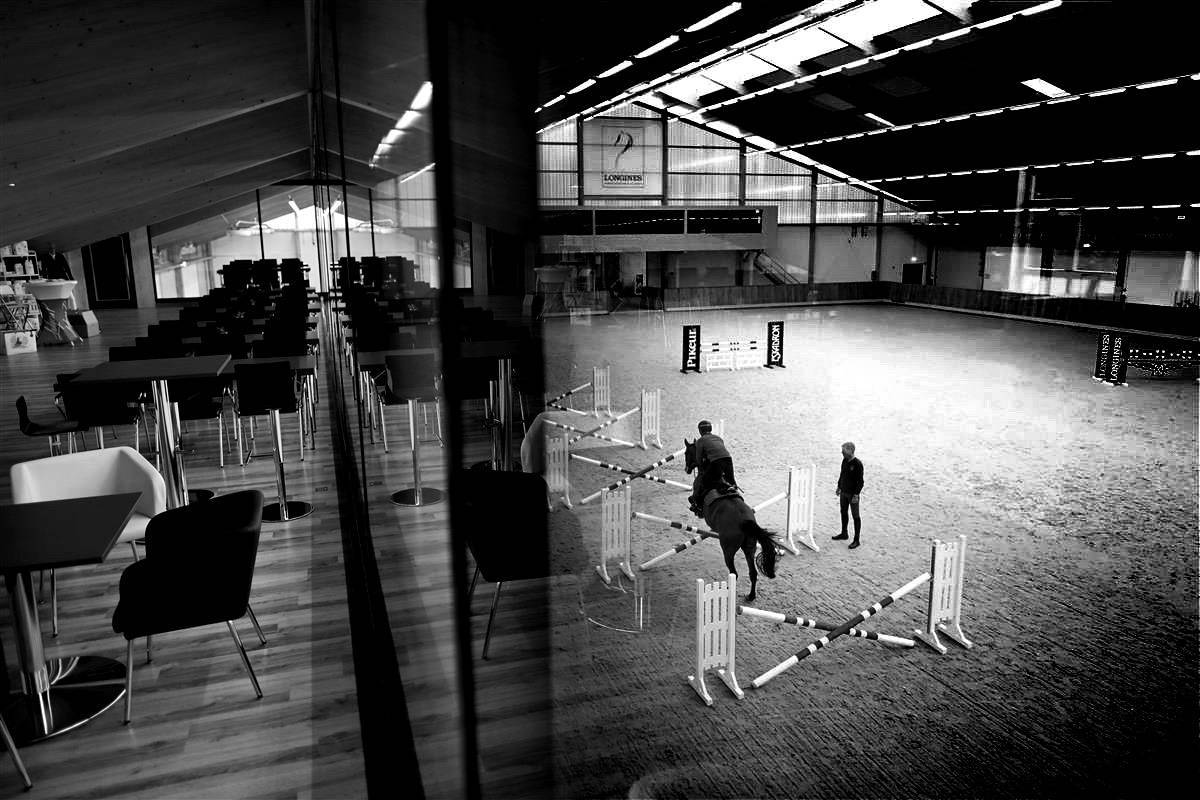 Superb synergy
'The aim of this academy is to improve equestrian sports in China, and the important thing is that this concept should be understood in a holistic sense, including horse training, health, fitness and well-being in areas such as care and food, for example. The point is to gain an appreciation of the basic work of looking after horses, work that takes place at all levels. Over the long term of course, the idea is to create future champions, but the academy is also about everything that takes place before that.' Before a horse can reach its apogee, there are numerous stages to be mastered, integrated and practised. And Ludger Beerbaum lays great stress on this fundamental work, which is absolutely indispensable.
En exergue
Ludger Beerbaum's philosophy of work: 'Start with the basics, because they are decisive for harmony and success between rider and horse.'
A VERY PROMISING PART OF THE WORLD
The four-time Olympic champion is familiar with China, where, before the establishment of the Longines World Equestrian Academy, he had participated in numerous demonstrations and given very high-level courses, and he is enthusiastic in his commitment: 'Since 2006, two years before the Beijing Olympics, I have been following the development of equestrian sports there very closely. During the last ten years, I have witnessed the expansion of these sports and a growing interest in riding.'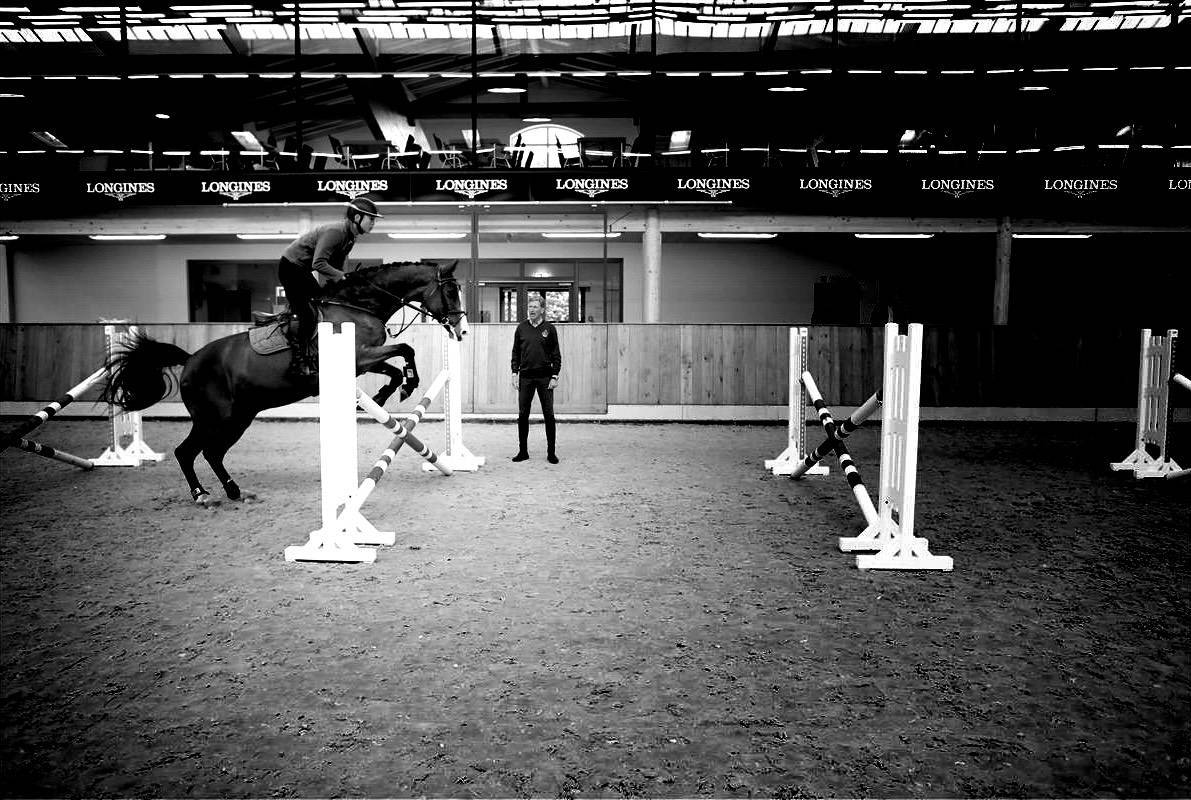 A partnership that promises to produce results
Juan-Carlos Capelli, Vice President and International Marketing Director of Longines, confirms Longines' commitment to this project: 'Longines is a brand with a long-term involvement in equestrian disciplines, as is clear from the passion it has had for these sports for more than a century now.' In fact, this passion goes back to 1878, when the company produced a chronograph engraved with a jockey and his mount. This watch, which was used at American racetracks as early as 1881, allowed time to be measured to within a second. A fine illustration of the shared values of elegance, tradition and performance. 'This is why we are delighted to support the mission of the Longines World Equestrian Academy, which draws on the expertise of world show jumping star Ludger Beerbaum,' adds Juan-Carlos Capelli.
A contribution seen as invaluable
As Jing Li, Director of Beijing Dashing Equestrian Cultural Co. Ltd, says, 'My country is still in the early stages of expertise in this sport. The Academy's contribution to its development is therefore inestimable.' She shared her hopes of seeing her compatriots' interest in these disciplines grow, and welcomed the progress that had been made, asserting that 'Ludger Beerbaum's experience and Longines' support certainly represent the best possible assets for ensuring the success of this project.'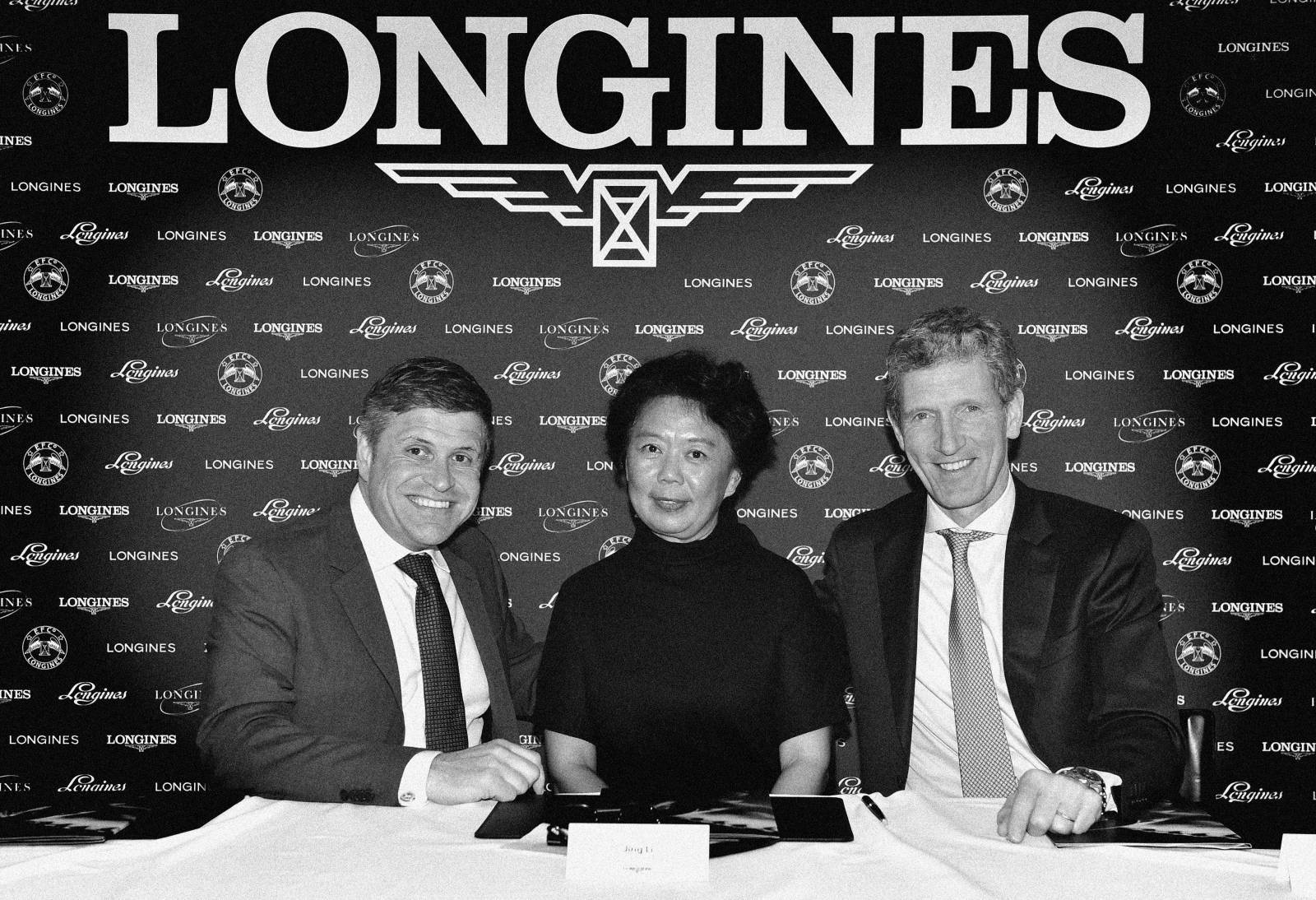 Juan-Carlos Capelli, Vice President and International Marketing Director of Longines,Jing Li, Director of Beijing Dashing Equestrian Cultural Co. Ltd and Ludger Beerbaum
Mastery of an art
In conclusion, Ludger Beerbaum summed up his vision of excellence: 'If we want victories in the medium and long term, all the fundamentals have to be correct'. It's a winning formula that is reflected in his own experience, and that, thanks to the Longines World Equestrian Academy, Asian riders and professionals now also have in their grasp in a spirit of dynamism, development and cooperation.
Subscribe to the Newsletter
Subscribe to the Newsletter
To keep the emotion, subscribe to the Newsletter