BY Nathalie Marchal
Instants
of the Qatar Prix de l'Arc de Triomphe
End of September 2017, a memorable Autumn weekend celebrated the racing summit of the Galop season. H-Equestrian Passion has shared the emotion of passionate horse owners.
The most expected rendezvous of the year has once again been engraved in the annals of the history of racing. In fact, for the second – and last – time in its history, the biggest gallop race in the world has taken place in the enclosure of the hippodrome of Chantilly, historic cradle of horse racing. The reason is Longchamp, that traditionally hosts this racing summit, is under total reconstruction since April 2017 on its way to becoming one of the most modern hippodromes in Europe.
Great moments
But for the time being, overlooking the race course bordered by the Great Stables and the Chateau Princes of Condé, the grandstands of Chantilly have resonated with the enthousiastic clamour of a crowd that came from all over the world to watch the breathtaking victory of British champion mare Enable, who will try to put her title back in play next year. An effervescence in tune with this prestigious weekend, centerstage of a show that overflows throughout the alleys of the hippodrome, in the parade ring or in the Village de l'Arc alongside the race course – a meeting point for elegance, passion and sport excellence.
Beautiful encounters
At the heart of this legendary weekend, H-Equestrian Passion had access to some of the most emotional and adventurous stories about horses. Conversing with their owners we discovered their track records. Something in the voice and gaze of these owners reflects the passion that drives them: a blend of enthusiasm, adrenaline and admiration.
...It's amazing how we can differenciate the personalities of the horses...
A young and passionate association
When Alexis Anghert speaks about Mille et Mille, who has just come second at the Prix du Cadran (Group 1) this year, and was first in 2015, this passion is almost tangible. "We really believed Mille et Mille could make it because this horse is a bit crazy and he likes to lead the race. It all went very well because the race track was quite soft and he loves that. He was some lengths ahead and we were all shouting to encourage him! " says the young man with ardour. "At the end we were beaten by half a length by His Magesty Aga Khan's champion, Vazirabad." Shouting at the horse, does it really change anything? "I can obviously not guarantee that, but the emotion is so powerful that you cannot help it", he says. This former professional golf player – until July 2016 – now become a business man, co-owns Mille et Mille since April 2014.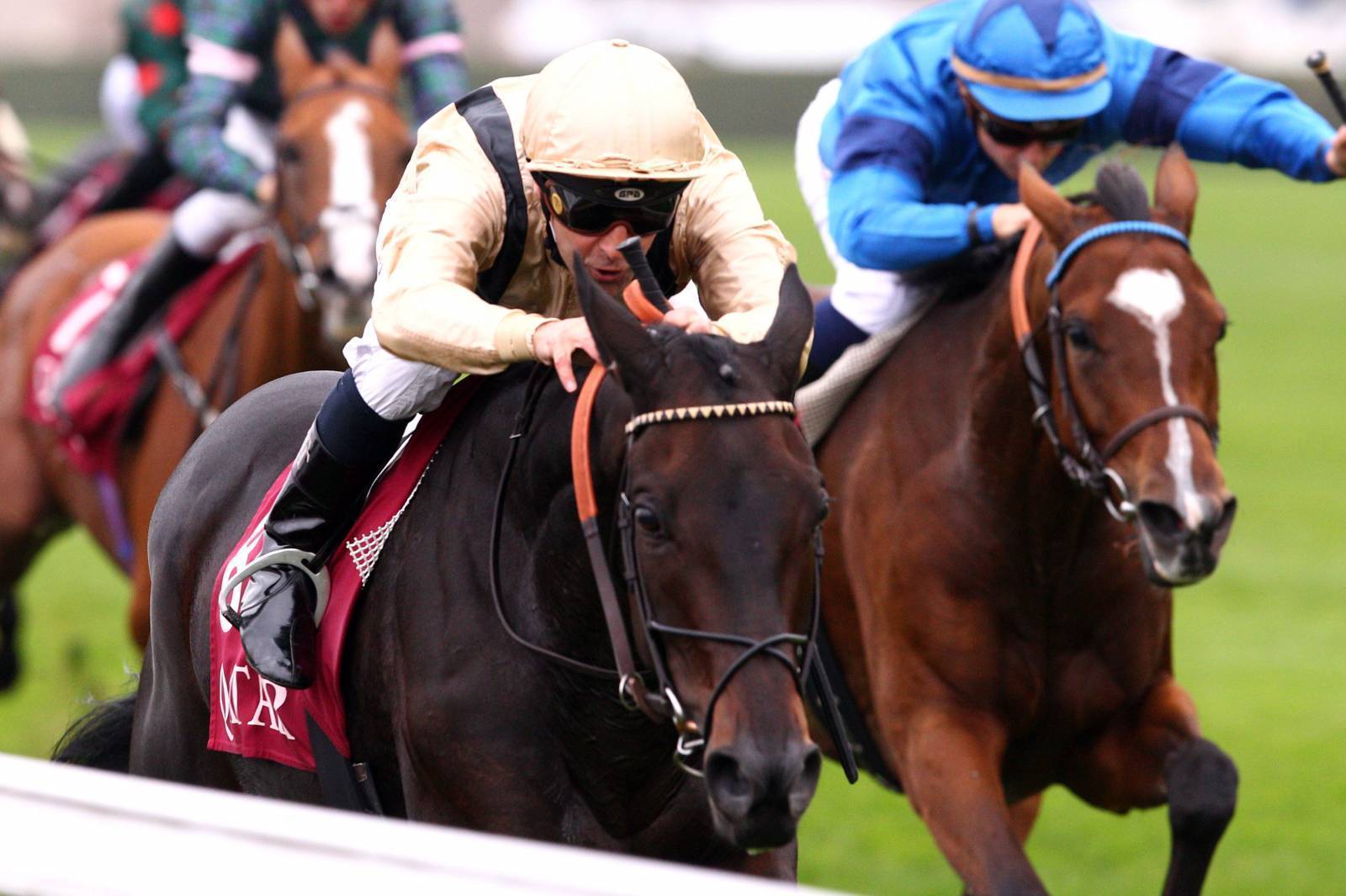 Mille et Mille, Prix du Cadran (Gr.1)
© SCOOPDYGA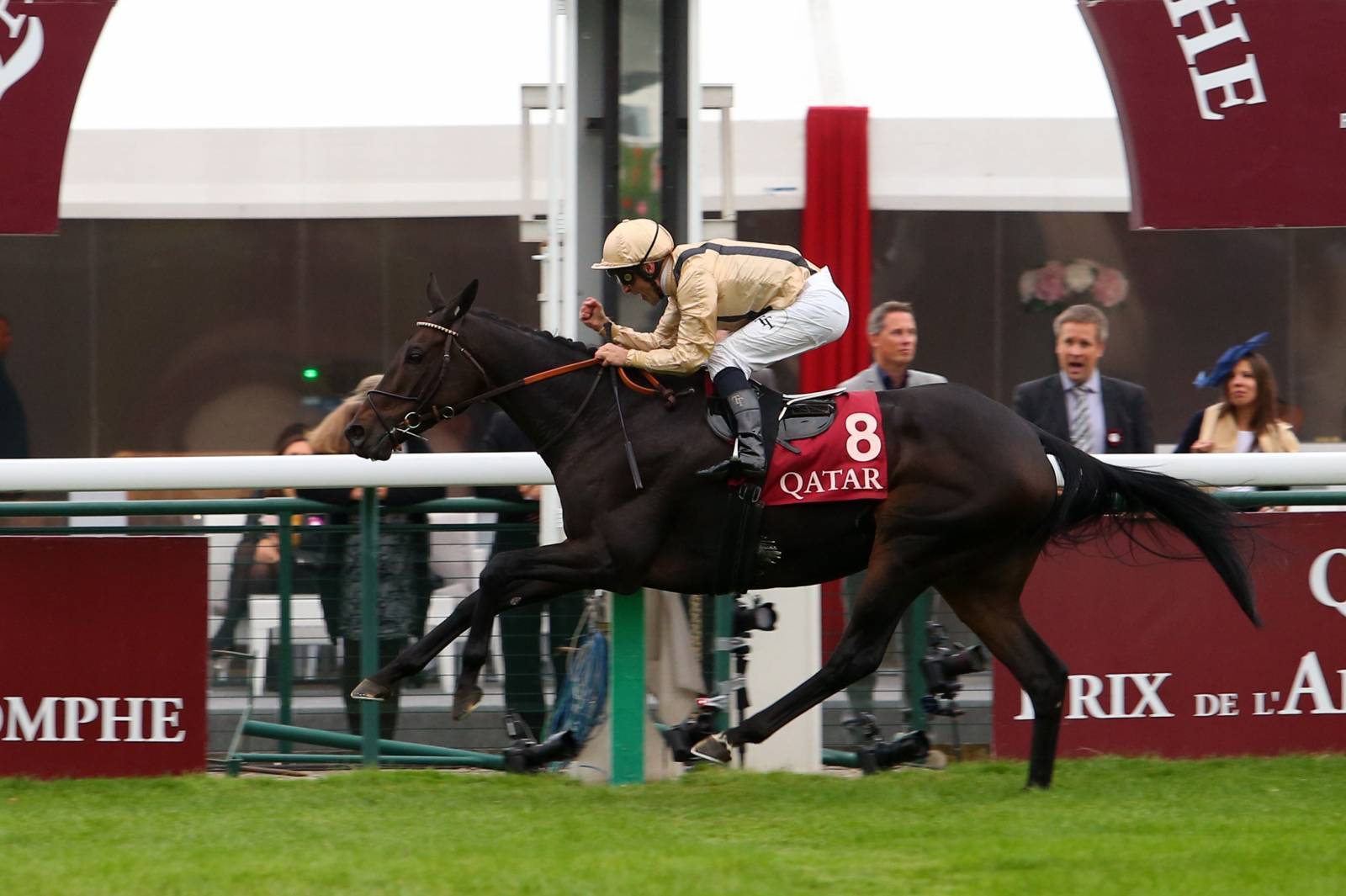 Victoire de Mille et Mille, Prix du Cadran (Gr.1) 2015
© Scoopdyga
The perfect timing
« My current partner asked me one day to join him at the races to see a mare participating at the Quinté in Maisons-Lafitte", he recalls. "It was on a Tuesday and I had nothing to do". But the horse delivered a terrible performance. Nevertheless, the two friends were invited for lunch onsite by someone close to the Salon des Propriétaires. One thing leading to another, after a bad race, one of the coaches asks them if they want to buy part of a horse. For them, this was the perfect moment: they had been thinking about it for a long time. "My friend was already an owner and as far as I was concerned, my family has strong ties with the racing world, so I was ready to embark in this adventure". And so we bought Mille et Mille. "It's a horse with a lot of personality. At that time he weaved a lot, which can cause a loss of energy and ultimately even a weight loss. » Happily, this is no longer the case and the amazing potential of Mille et Mille has granted him a fulgurant ascencion and an uncommon longevity allowing him to win famous milestones. This extraordinary horse, trained by Carlos and Yann Lerner, has been racing at the highest level for the past years. "Being able to live this is sensational", says Alexis. "We realise the work that is put into it by jockeys, trainers and everyone who is part of these extraordinary teams".
A matter of personality
With time, one gets to know them and sense their personality. "And you know, when we know our horse, the emotion we feel when we see him racing is phenomenal". And what are the nuances of that special feeling? "Admiration, pride, perseverance, fear also, and then of course a huge amount of adrenaline". This surely leads to some form of attachment to the horses? "Yes, of course, everything that happens to the horse touches us profoundly".
The daughter of
When we speak about knowing a horse, Robert Albigot is an emblematic example of an owner who has a fine knowledge of the blood lines. During the ARQANA Arc Sale, he talks mainly of Miss Melbourne – bought at the ARQANA Autumn Sale in 2015. So what is the genealogy of this Miss with an impressive aura? She is a daughter of Kentucky Dynamite. "My friend and trainer Antoine de Watrigant has a vast experience with foals bred from this stallion. He found this stallion magnificent, with a beautiful size and lightness in the way he moved. On my side I was confident because his maternal bloodline – Miss Alabama- was known to me as producing horses with a great endurance in the race courses". The purchase was therefore concluded for 15.000 € and Robert Albigot became co-owner of Miss Melbourne together with his son, Pierre-Jean. "She is magnificent", he keeps saying to this day.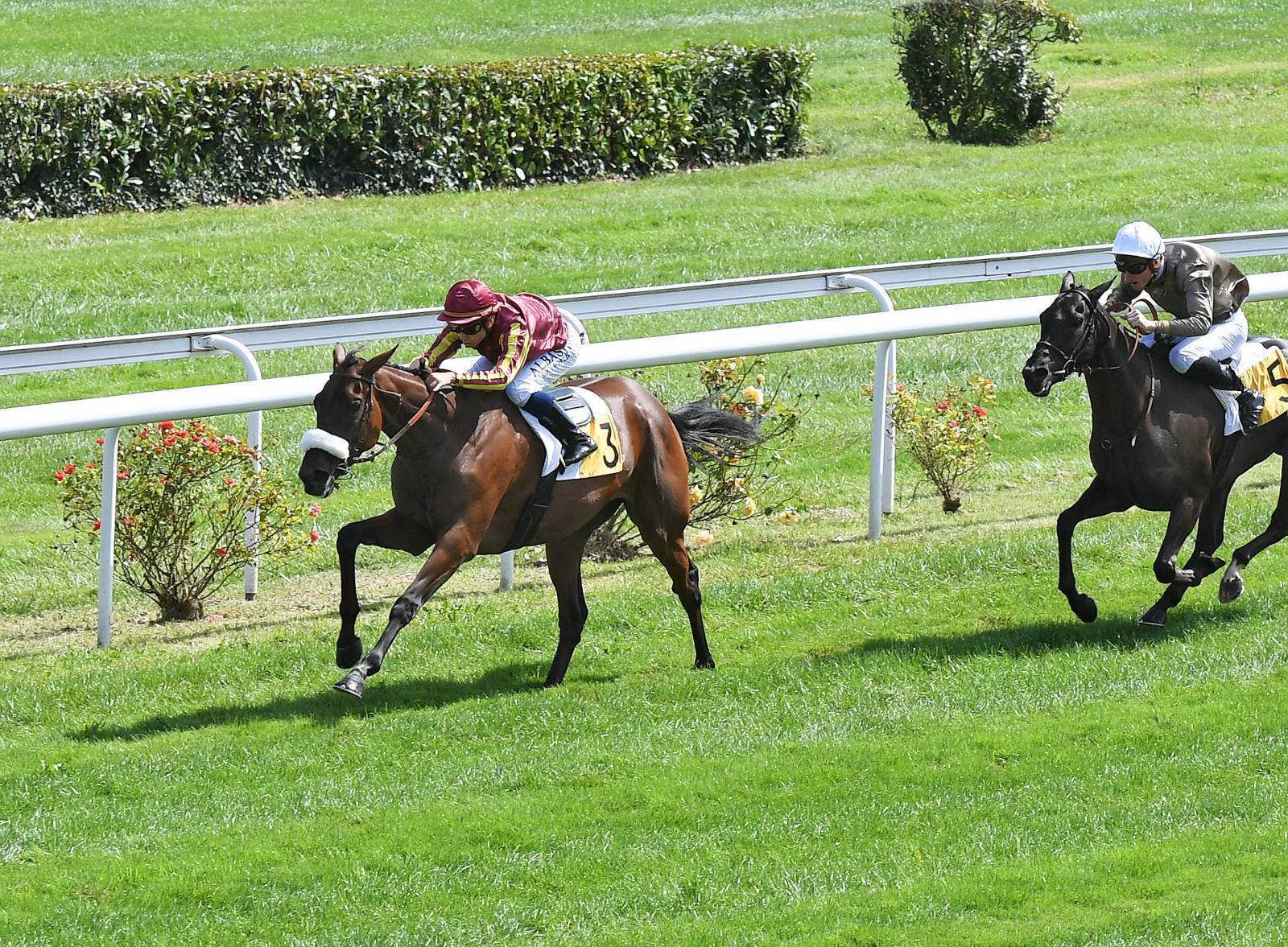 Victoire de Miss Melbourne, Prix Occitanie (Listed) 2017
© Robert POLIN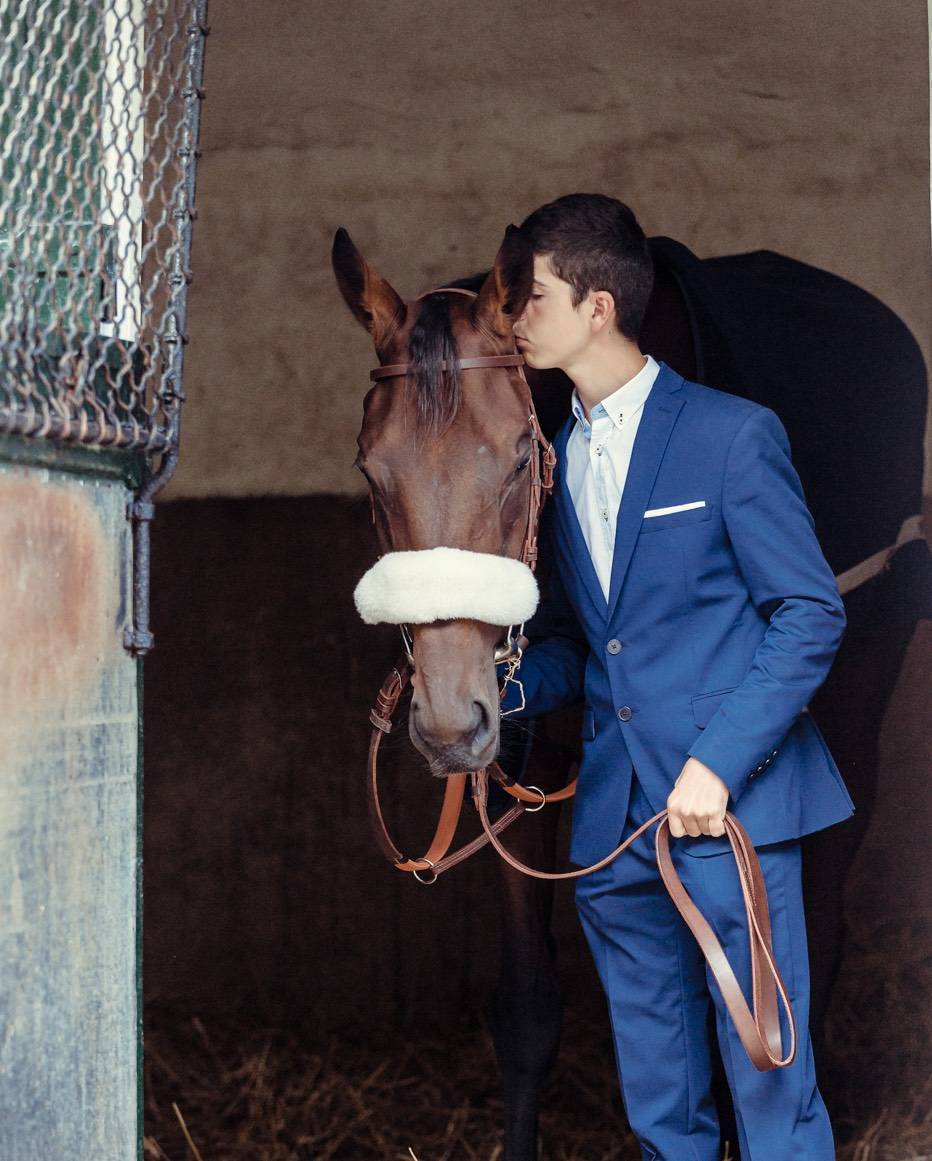 Miss Melbourne
© Christophe Tanière
Fine details
« We had to negotiate her transition from 2 to 3 years because she was a big foal that kept growing", explains Robert Albigot. However, a big growth can generate problems. "We had to keep her in shape, but at the same time we had to wait for her, and this was done perfectly by her trainer Antoine de Watrigant". In doing so progressively, this champion in the make has discovered the races with three victories one after the other, one of which the Listed Prix Occitanie by two lengths beginning of September in Bordeaux. The bidding rised up to 370.000 € and the sale was concluded very quickly. "I am convinced that Miss Melbourne will enjoy a beautiful career", he says, his voice filled with emotion. "She will leave for the USA to wear the silks of Martin Schwartz, one of the most beautiful of the American Turf". Miss Melbourne is surely in good hands and this is all someone who is passionate about horses can wish for.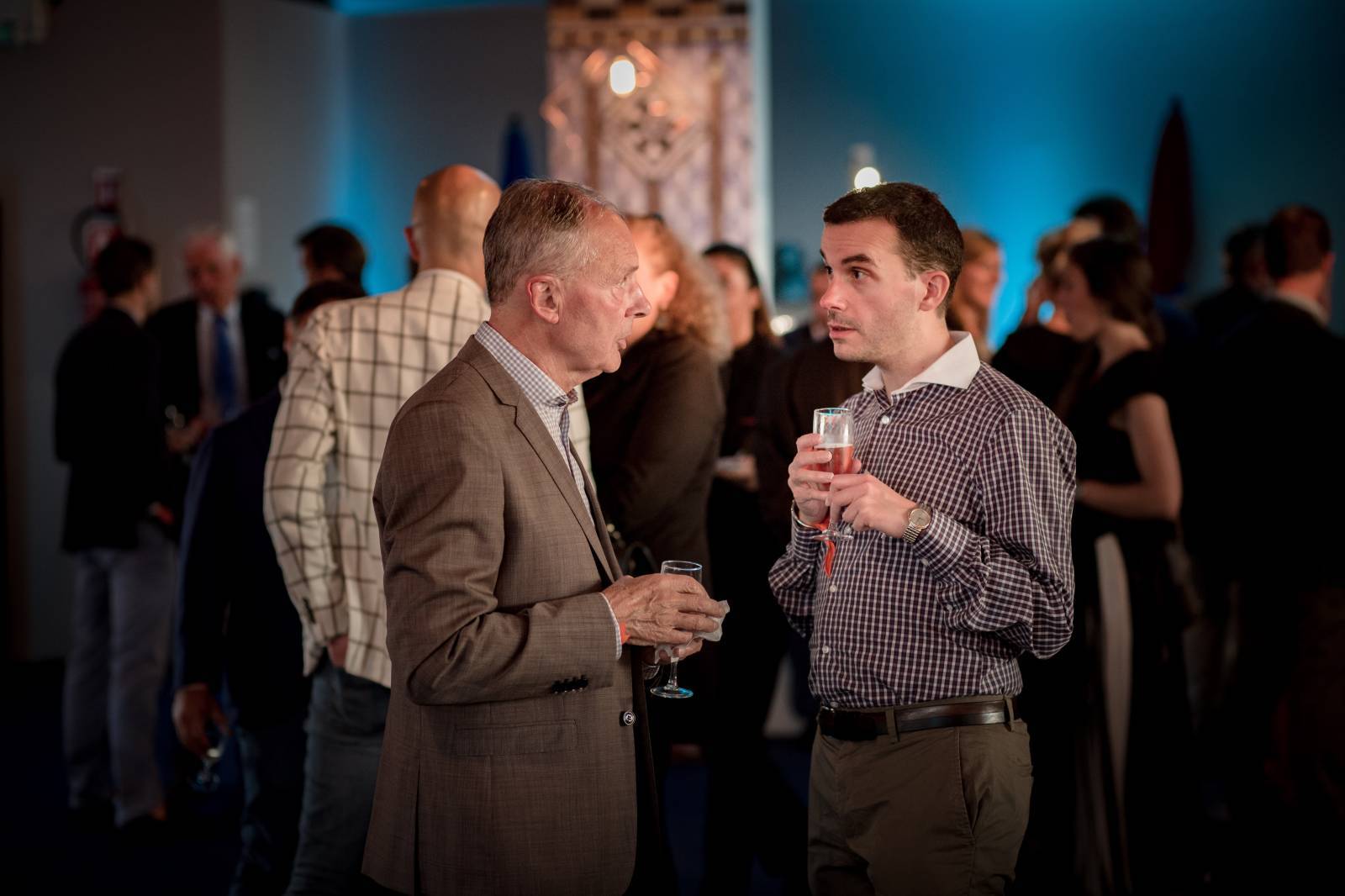 Robert et Pierre-Jean Albigot
© Zuzanna Lupa
Sunday
Long-standing, indeed. In Pau, his home town nested in the heart of the French South-East, he started by watching the races. "It was our Sunday outing", he recalls. "Step by step I started to appreciate the beauty of the horses, their colours, their efforts over a fence". An then there was this temptation to pick a horse and try to guess 'is it going to win'? But he soon realises that the bloodline of a horse has its importance. He reads magazines like "Courses et Elevage" and throws himself into studying pedigrees. "The names have a great importance to me", he says. The names? "They can evoke an emotion, a memory, and at the same time provide a guaranty on the quality of the horses and the choice of bloodlines. I need this balance". So, on Miss Melbourne's side, we do know her bloodline, but what does her name evoke in terms of memories? "I could often observe - and I remember it quite well- that horses from this bloodline had a long career and were superior to others in their beauty, size and anatomy". All was said.
Great bloodlines
Robert Albigot has joined the syndicates of ARQANA Racing Club (Vendôme Racing Club and Ecurie Bering) in 2013. "This group gives you the possibility to buy horses from impressive bloodlines by sharing ownership". And therefore have a close contact with the best bloodlines. "This has allowed me to complete my education", he adds. And certainly share with others precious knowledge. "This represents an even stronger commitment for me". So, when we talk about passion… His complicity with his son Pierre-Jean - with whom he shares these amazing adventures - is a beautiful testimony thereof.
Subscribe to the Newsletter
Subscribe to the Newsletter
To keep the emotion, subscribe to the Newsletter