29/08/2017 - Interviews
By JESSICA RODRIGUES
LONGINES GLOBAL CHAMPIONS TOUR
TALKS WITH THE TOP TEN - Harrie Smolders
The prestigious circuit of the Longines Global Champions Tour has held yet again a lot of surprises and emotions during the 2017 season. A few weeks from the grand finale in Doha, on the 9-11 November, the stars of the Longines Global Champions Tour Top Ten have talked to H. An opportunity to know a little bit more about the riders who excel each weekend at the highest level throughout the world. First rendezvous this week with Harrie Smolders.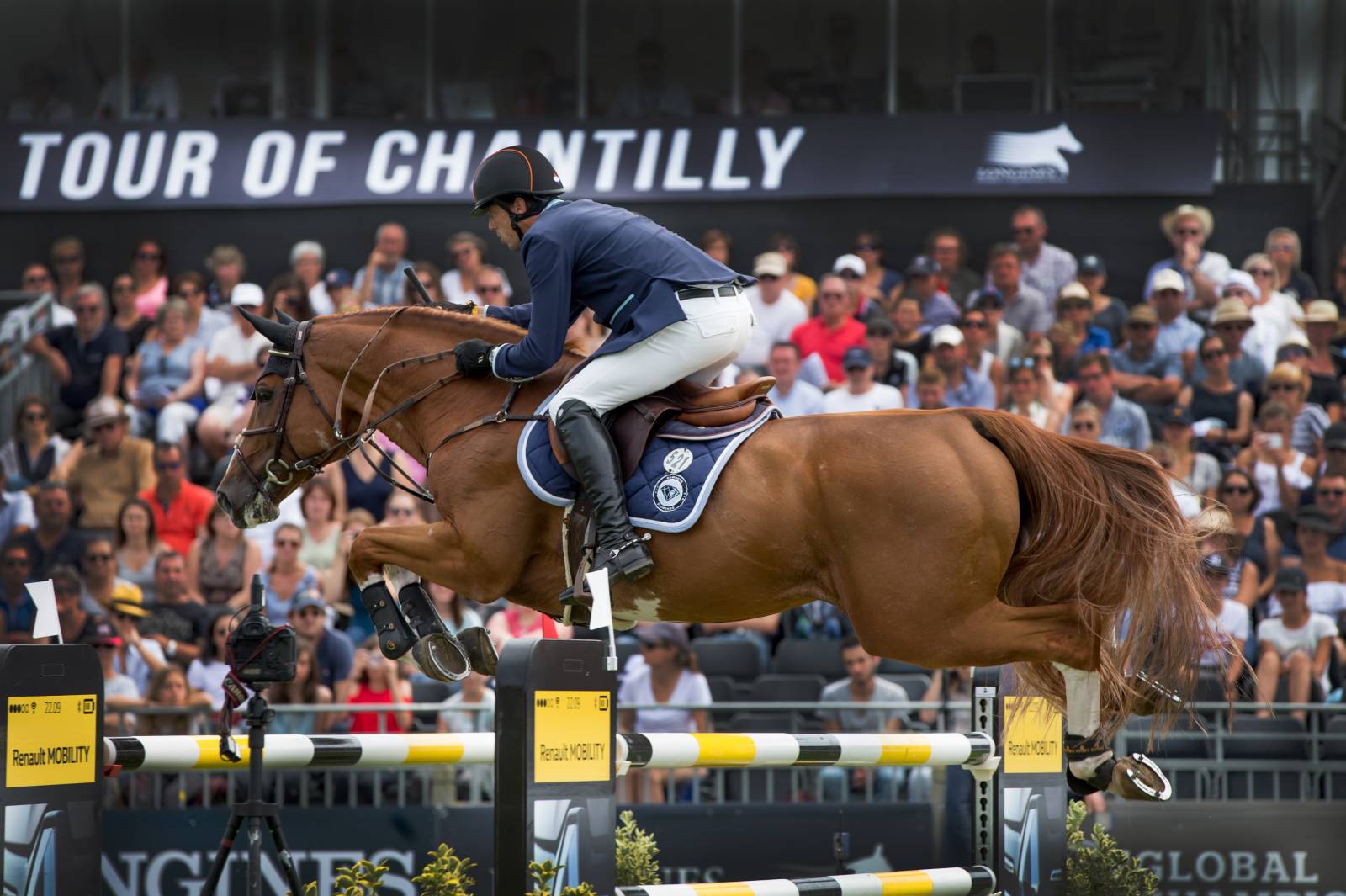 What is your favorite Longines Global Champions Tour leg? Why?
All events are obviously nice, but I would probably say Chantilly because I won the Grand Prix there (laughs)!
How do you spend your free time between classes? Do you make time to visit the city?
We don't visit much. We are on the show's site early the morning to warm up the horses and after the classes we stay around to cool them down. We keep our mind focused on the show.
In which city in the world would you imagine a new Longines Global Champions Tour's leg?
I heard about Tokyo after Shanghai. I never been to Japan but it will be interesting I guess.
What is your best memory of the LGCT?
All my victories (laughs!)
What makes the Longines Global Champions Tour so special in your event calendar?
They bring the horses in the heart of the city where we don't go very often and that is the most impressive thing. The settings make the LGCT very special. Also, the level of the competition is very, very high.
You are in the Hamburg Diamonds team. Do you have any fun facts about your team mates?
This year we have John Whitaker and Eric Lamaze. I think it's great to have these riders with so much experience on the team and there are so many stories they wouldn't fit on a book!
When you were young, who was your favorite rider?
I must say I never really looked up to only one rider. I have respect for many top riders, I try to learn from them all. But I don't really have one idol.
In your opinion, what makes a sportsman a great champion?
His results, of course, but I think it's also the way he handles defeat. His attitude when he doesn't win.
What do you look for in a Grand Prix horse?
A horse who jumps clear to the other side! (laughs). When they have the heart and the passion, when they want to do their best, that's what makes them so special.
Subscribe to the Newsletter
Subscribe to the Newsletter
To keep the emotion, subscribe to the Newsletter