BY nathalie marchal
PHOTOS JULIEN MAHIELS
Masters class
The Champion Factory
It is a beautiful summer morning, and we are at the Ecuries d'Ecaussinnes for a MasterClass. Led by international trainers Philippe Rozier and Jean-Maurice Bonneau, the classes take place in a focused atmosphere combining rigorous discipline and the joy of hard work.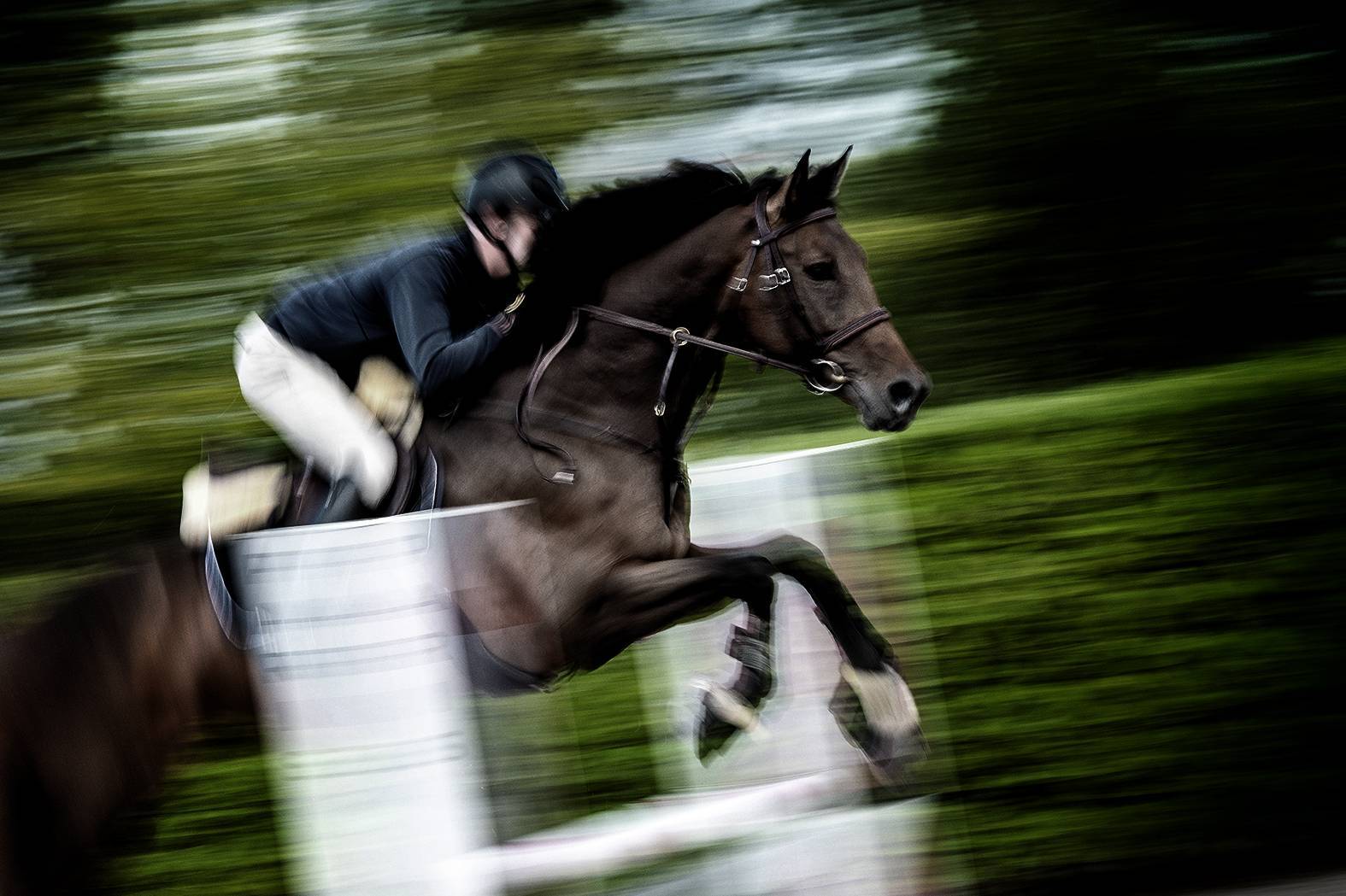 You can see it on each rider's face: the duo they form with their horse is a source of immense energy – like their determination to understand and retain all the encouraging notes and advice they receive during the class. The goal of this determination, shared by riders and trainers alike, is clear: to break through to a new level and heighten their performance.
The importance of fundamentals
"The idea behind the MasterClass is to transmit our expertise and experience to help riders of every level make progress and improve performance in their category," explains Philippe Rozier. In his view, the primary aim is to review fundamentals – or get back to basics. For this reason, the first day is devoted to exercises adapted to the level of each rider – who split into groups of four to six riders, from a total group of about twenty – during sessions that last an hour and a half. "That way we can analyze the duo formed by rider and horse, as well as the osmosis between the two." This paves the way for each rider, on the second day, to complete a trial run of a course designed to simulate competition. "We step in, on foot, to explain how to approach obstacles, for example, or to help find the fastest way to resolve any problems that may arise." Total immersion in a training regimen that replicates every aspect of the competition environment: that is the concept of the MasterClass organized by the Ecuries d'Ecaussinnes, all while benefiting from a professional perspective – another crucial feature of this exceptional opportunity. "It's the rider who guides the horse's behavior," continues the trainer, "so the same horse will behave in ten different ways when mounted by ten different riders."
The MasterClass offers a strong training platform of professional quality
Sharing a powerful experience
For each rider, the program represents an intense experience shared with professional trainers. It's an experience unlike any other, which they can also share with other participants. In the words of Fernanda Ameeuw, who launched the MasterClass concept three years ago, "Even amateur riders deserve a chance to train with a professional coach and all the necessary infrastructure." Her words point to another goal of the MasterClass at Ecaussinnes: to make possible what may seem inaccessible to a rider at first glance, while observing each rider advance and discover the joy of harmonizing with their horse. And because these sessions have an international draw, it is also possible to rent a horse on site for practice. "It's a service we offer at the Ecuries d'Ecaussinnes. It also allows riders to try out horses other than their own, which can be an informative experience."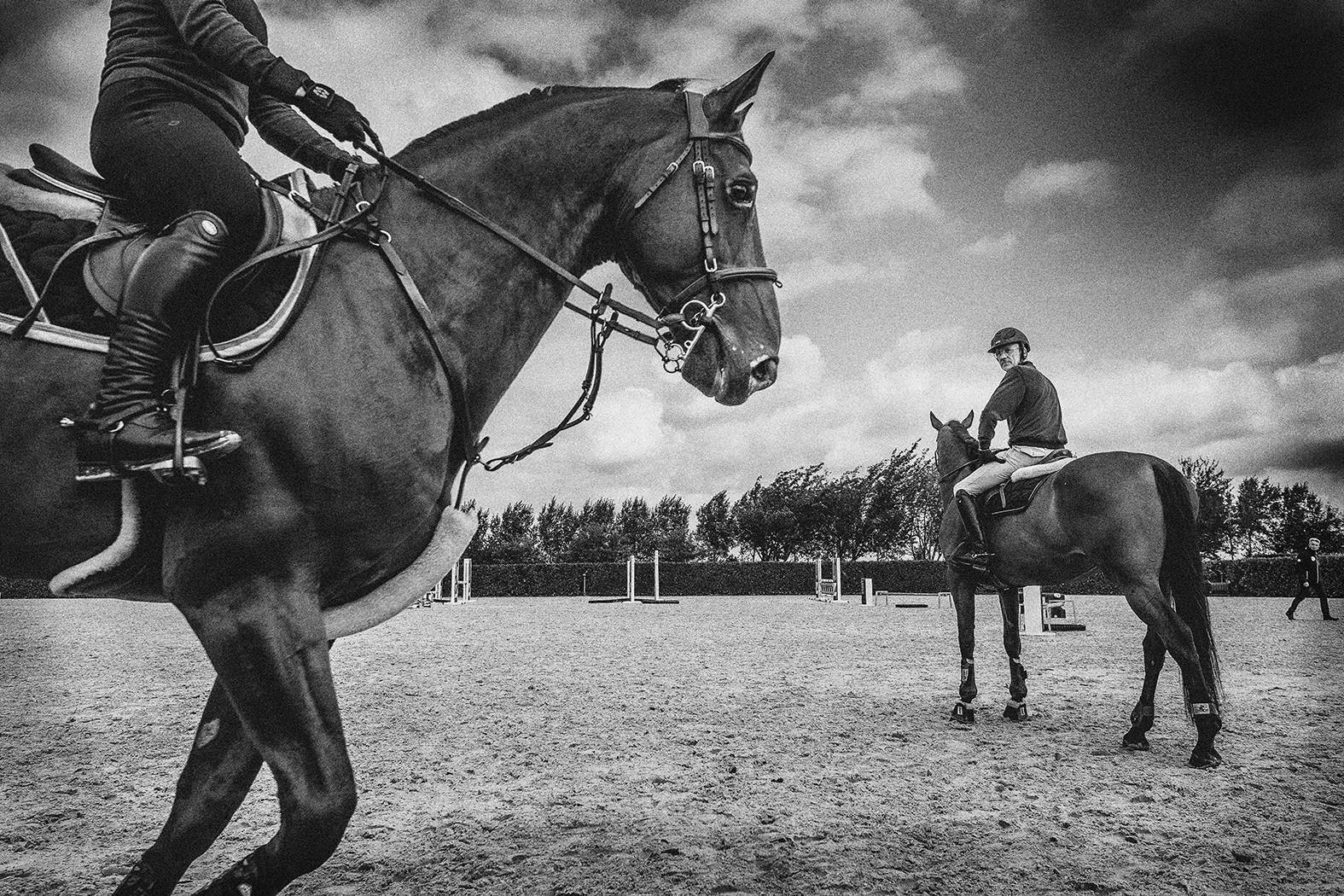 On the spot
At just 12 years old, Louise Ameeuw earned an individual bronze medal at the Belgian Jumping Championship, and a team bronze at the European Championship. She started riding when she was three and soon developed a passion for equestrianism. "Everyone is on an equal footing in this sport, because you are working with an unpredictable animal and you never know what might happen next. It's amazing when you get everything under control," explains the young rider. What did she gain from the MasterClass? "The perspective of a professional who has already been through major competitions and has a lot of experience," she says without hesitation.
Nikollet Blasko started riding again three years ago. Making the journey from Budapest, this is her second experience with the MasterClass. "I learned so much the first time around that I was excited to take part again!" she exclaims. "The best part is getting the perspective of professionals," continues the rider. "It's an excellent opportunity to talk with them. They observe your riding and offer so much insight!" For example? "Jean-Maurice Bonneau recommended that I take a lighter touch, and that immediately improved my riding."
The Belgian RTBF journalist and writer of the widely-known satirical sketch comedy "Sois Belge et tais-toi!" is an experienced rider and MasterClass participant. "I don't take classes very often. These sessions help me to simplify my approach and review the basics, which riders need to master to the point of perfection," he underlines. "The MasterClass enables participants to compare their riding with some of the best riders. It helps you to reprogram your habits."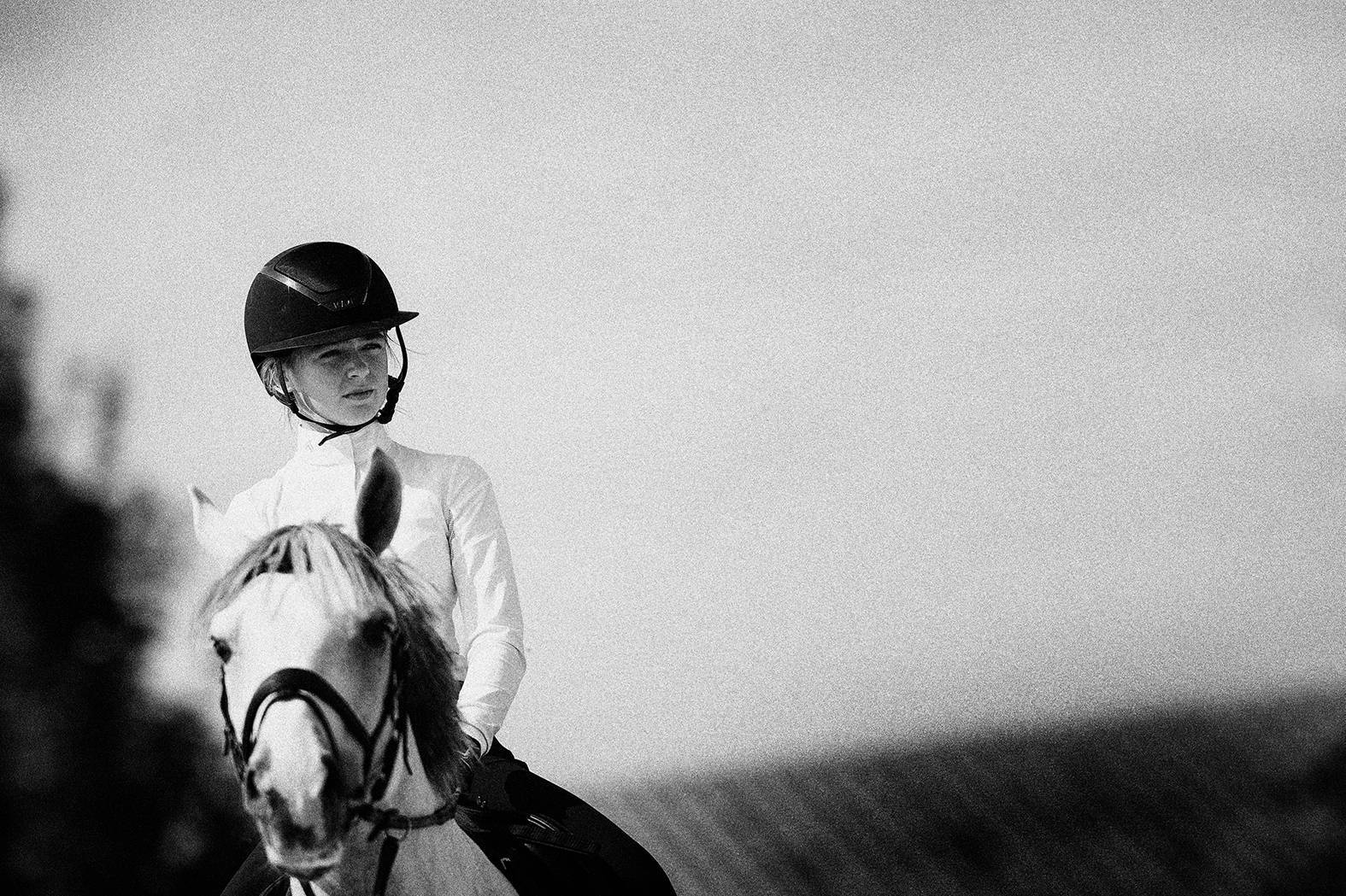 www.ecuries-ecaussinnes.be
Subscribe to the Newsletter
Subscribe to the Newsletter
To keep the emotion, subscribe to the Newsletter