by Serge Vanmaerck
Keeping bubbles safe
RIMOWA
At the beginning of the last century, German manufacturers in the world of travel were among the first to use - for distinct purposes - an innovative material for the time: Duralumin. It was a hard, light alloy of aluminium, copper, magnesium, manganese and silicon. Because of its fineness, light weight, solidity, and rigidity due to riveting, Duralumin has been used many times in the aeronautical industry (notably for the legendary Junkers aircraft).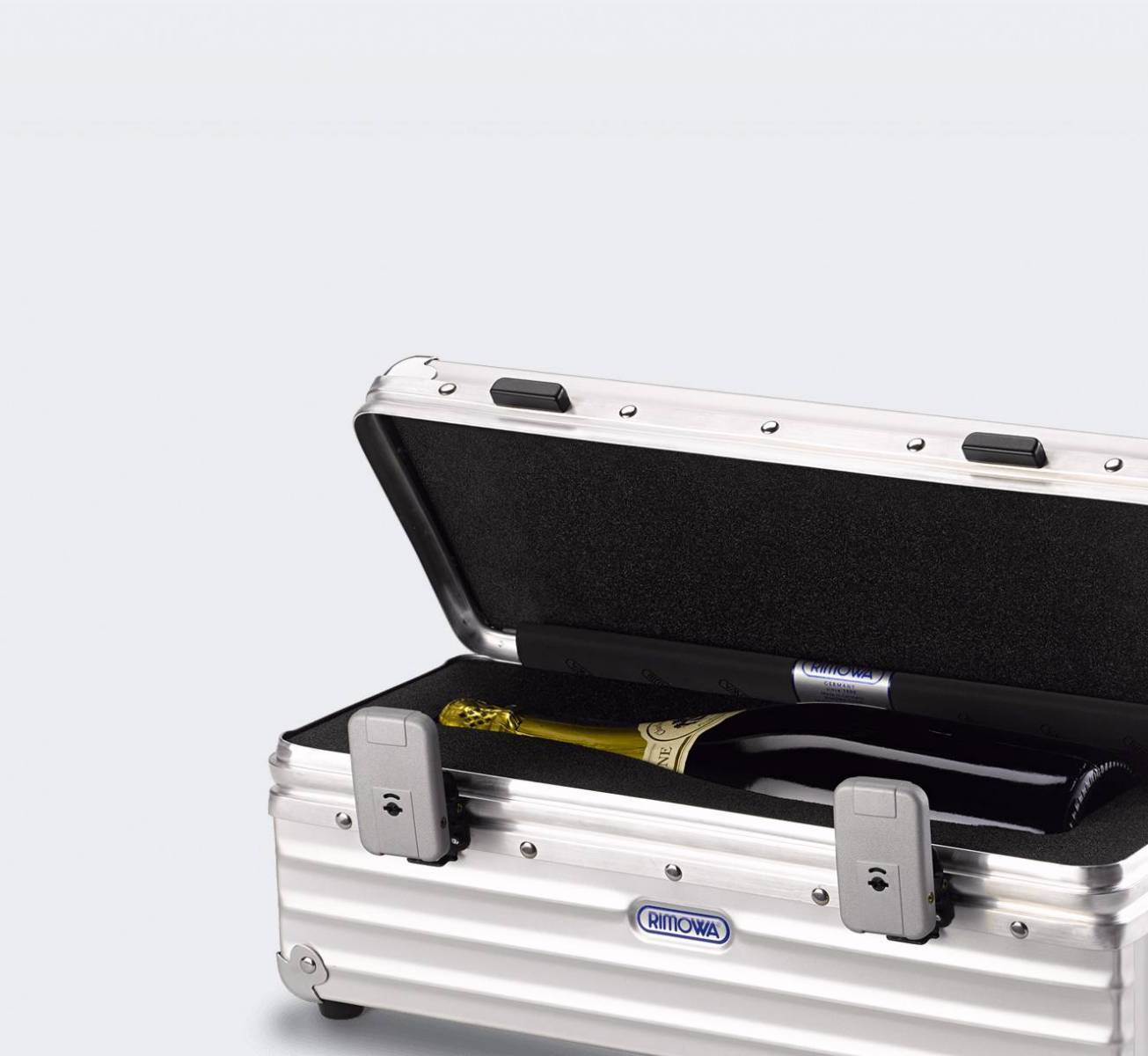 But it was also used in the manufacture of luggage, first by Rimowa, which aimed its products at new long-haul travellers because of its strength and resistance to termites and extreme heat.
Since the 1950s, the functional design of riveted Duralumin has become the calling card of Rimowa's visually pleasing features, even for its polycarbonate products. The brand has expanded its range over the years and now offers a Rimowa Gourmet line, which notably includes this Champagne Case in light riveted metal. With its foam interior, this mini suitcase guarantees optimal protection for the transport of your precious bottle. The line also includes a double case that can hold six bottles of wine and the accessories - including glasses - required for tasting. Cigar aficionados have not been forgotten as a Rimowa travel humidor allows them to take along a dozen cigars. So even in the most remote places, there is no longer any excuse not to live it up!
Subscribe to the Newsletter
Subscribe to the Newsletter
To keep the emotion, subscribe to the Newsletter