29/12/2017 - Portraits
by nathalie marchal - photo julien mahiels
The talents
Of the Belgian Show Jumping Champion
If we had told Grégory Wathelet, when he was fifteen, that he would live and do everything that has shaped his career so far, he would not have believed it. H Equestrian Passion met him at his stables.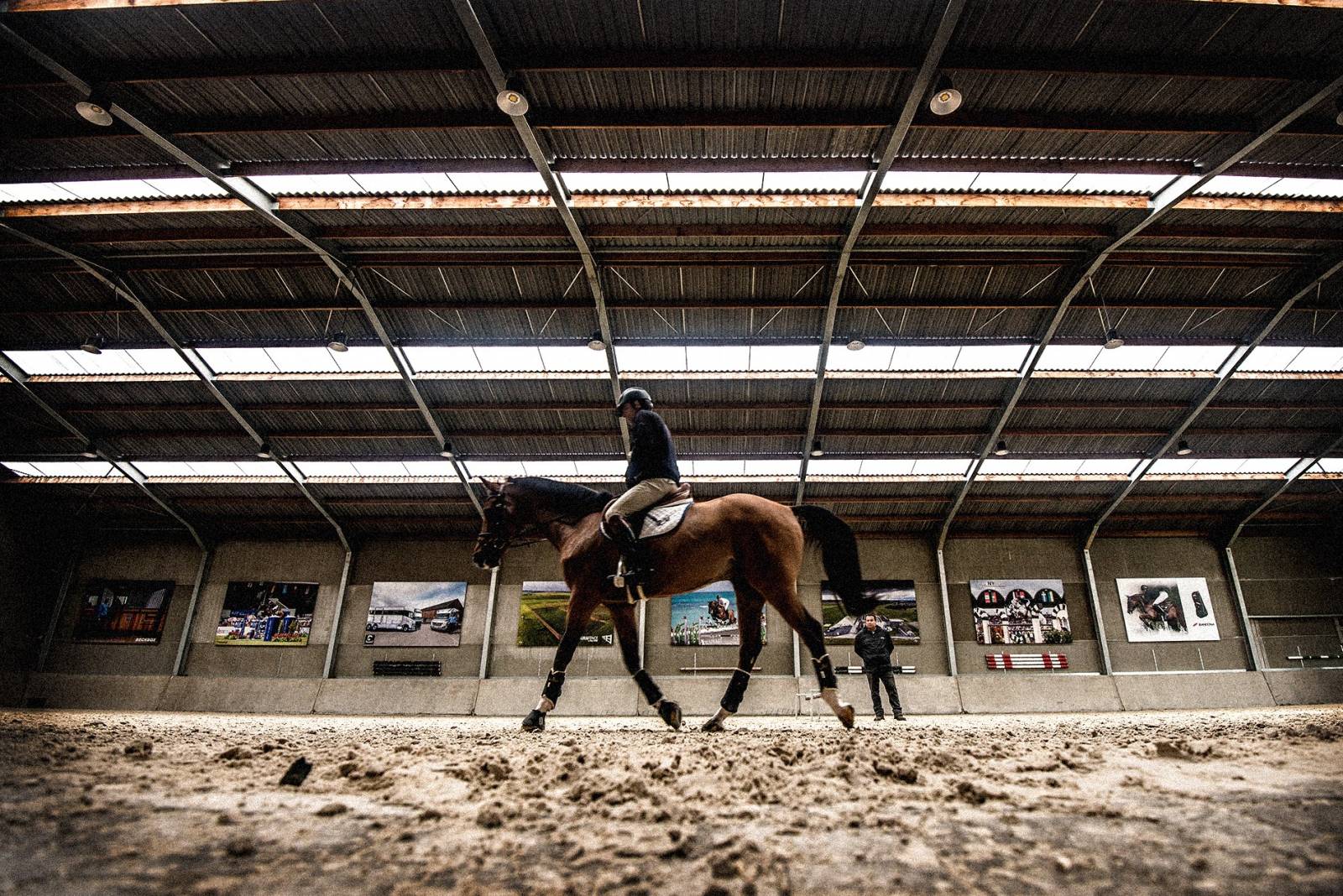 "I am a real competitor. For more than twenty years, I have been competing almost every weekend".
The family farm, a little pony ... Grégory Wathelet's passion for horses dates back to his childhood. "I loved looking after this pony right from the start", the Belgian champion shared. And when his father, noticing his abilities, gave him a bigger pony that needed breaking in, the young boy managed this successfully. Neighbours also asked him to ride one horse or the other. And before he knew it, he was hooked. And always self-taught.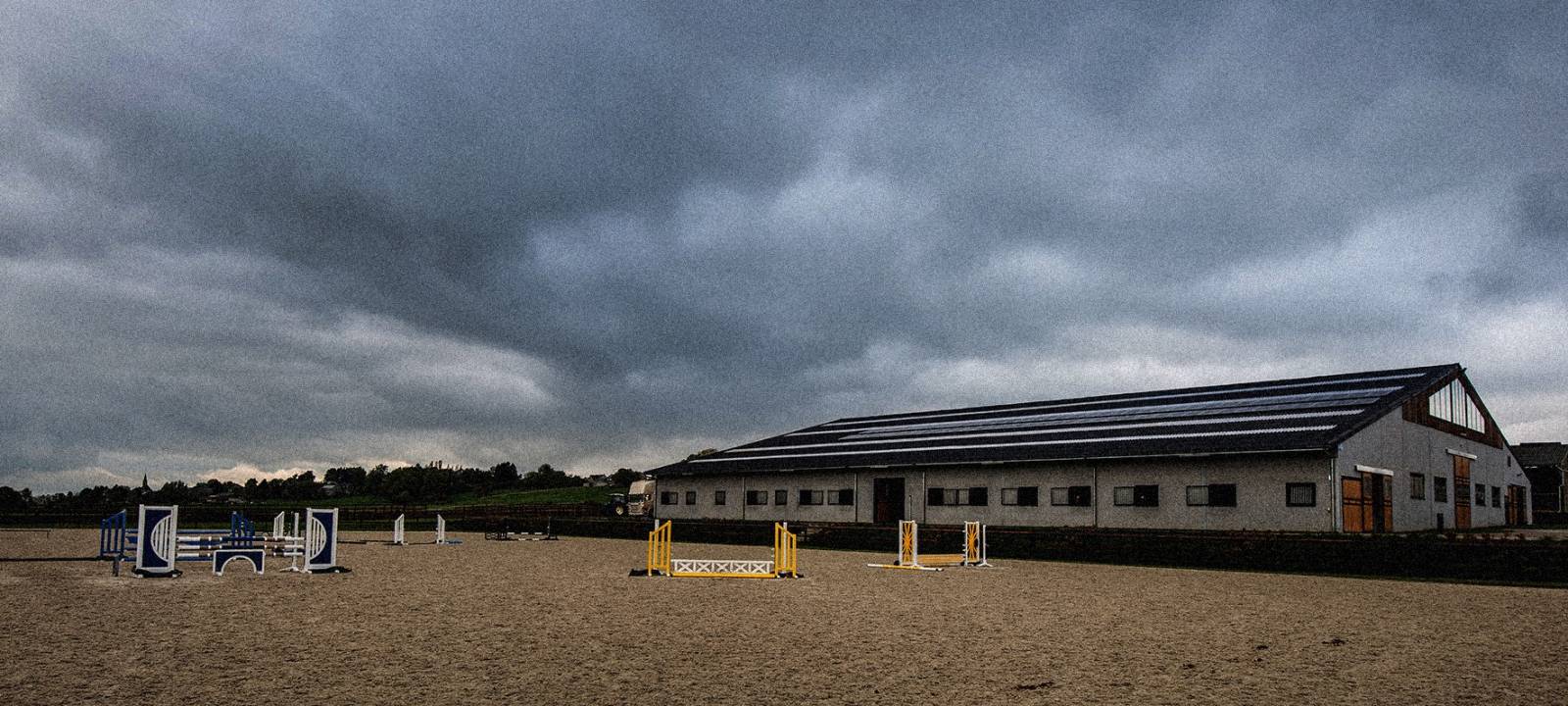 Competitive spirit
He has participated in competitions since the age of ten. Very sporty by nature, he also plays football. "I've always loved competing", he continued, "that's what kept me fighting, going on, coming back." From the start, he has always tried to win, at all levels. Riding as many horses as possible and participating in as many events as possible is what drives him and pushes him forward. And this has obviously led to choices. In particular, whether or not to continue at the age of 18. Just because he loved competing didn't prevent him from wanting to study. After starting third level education, he had to face the facts though: it was impossible to follow a traditional academic career since he was looking after the horses every day. So he decided to devote himself to the equestrian world. "I told myself that I was going to give it a go, if only for a year or two, and that if it didn't work I could always go back to school", he said. And from then on, everything worked out well. At the age of 19, Grégory Wathelet started his own business. "It was the launch, and the goal was to be able to make a living". Besides competing, he takes care of horses of all levels, in the stables he rented or by going to the owners. "I had crazy days where I was riding fifteen horses a day",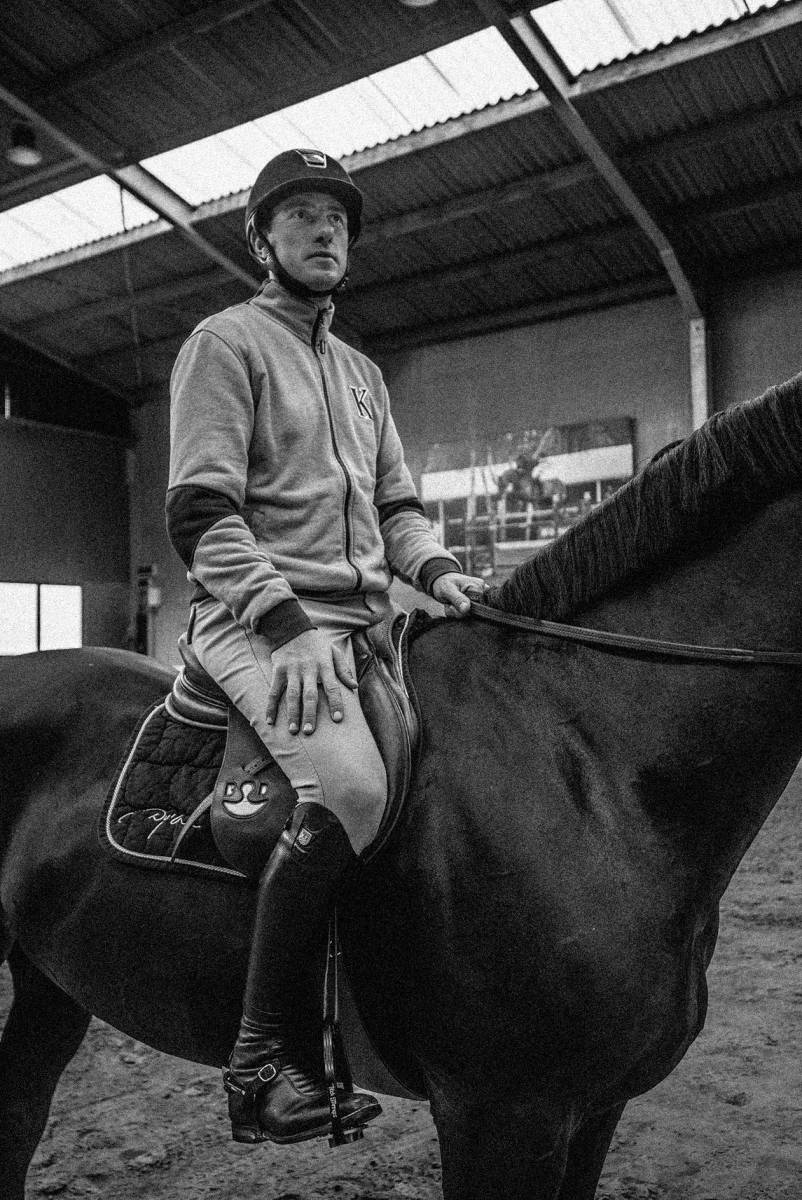 he recalled. Going "from zero", as he recollected, he had no alternative but to work at this pace in order to build the foundations of his equestrian dream and delve deeper into the professional world. But, from a sporting point of view, it was nevertheless quite complicated. When the Haras des Hayettes team invited him to join them, this new professional experience opened up opportunities that allowed him to focus on competition. He stayed with them for four years. "It was a young stable with a lot of potential and we evolved well together", he said. He also gained many titles with these young horses - such as the French Champion for 5 year old horses, the World Champion for 6 year old horses and the French and Belgian Champions for 7 year old horses. Recognised in Belgium and France, he still had to pass a few more notches before becoming truly international. "I had one foot in with the big names, but I wanted to get the other foot in too!", this extraordinary competitor smiled.
Reaching the peak
At the beginning of 2005, he already made it to the Top 30 of the world rankings. Then he opted for a change in size. He joined the Ukrainian team of Alexander Onyschenko, an industrial. However, in doing so he was forced to change his nationality and therefore defended the colours of Ukraine. Admittedly, this choice was a sacrifice but it allowed him to rank number 13 worldwide. He made it to the gates of the Top 10, participating in the most famous horse shows in the world. In 2006, he took part in the World Championships in Aachen and finished 4th in the team competition.
Homecoming
But he missed defending the colours of his home country and two years later the champion decided to return to Belgium. He returned to the Condruzien countryside and the lands of his childhood, and decided to create his own stable there, equipped with modern high-quality infrastructures. He had his reputation, his experience, and he knew what he wanted: it was the right time. He wanted to set up his own system of work and organisation. What does that mean? "I didn't want to create a stable based solely on trade and focused on the short term". Grégory Wathelet was looking for a form of stability, whether in working with the horses or in relations with the owners - long-term relationships based on trust. His "good reputation" is very important to him. This is evident by the relationships he has with both the owners and the people he works with. "They are all passionate". As regards the system he has put in place, "it's a whole, with a coherence, a plan and a way of working with horses", he added.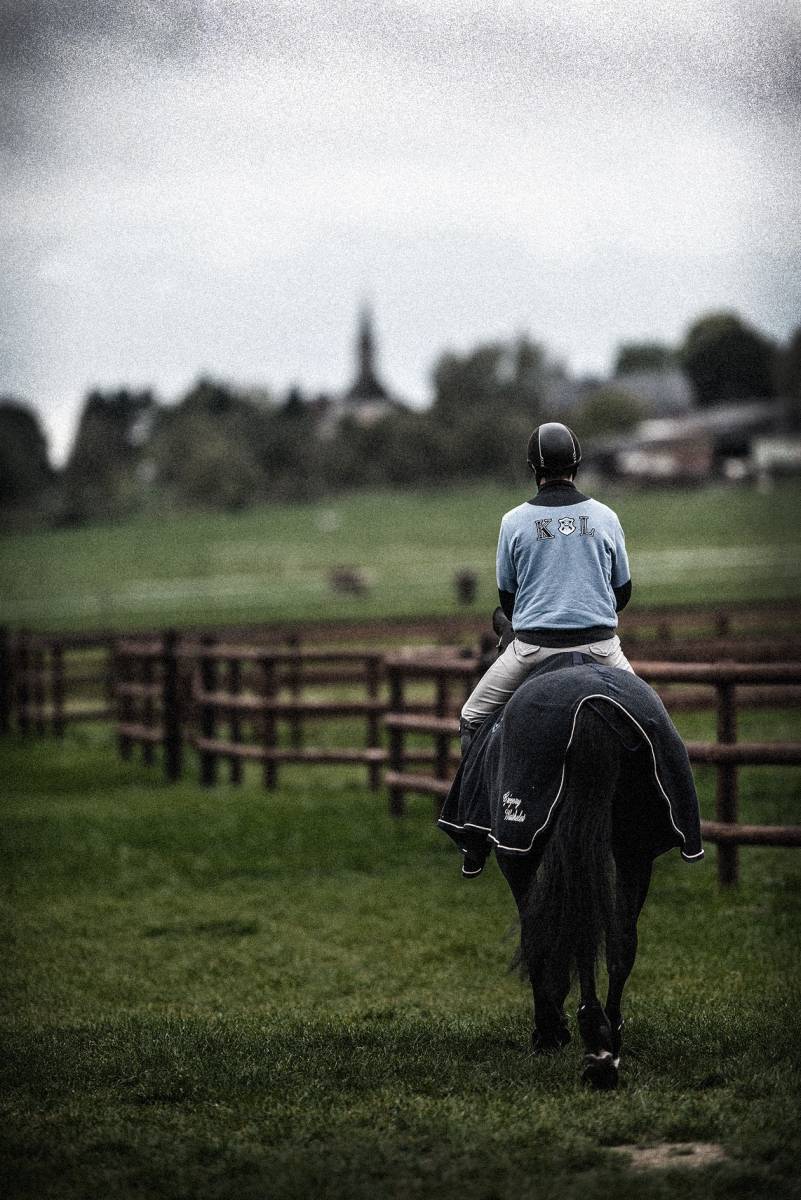 All those who surround me here at the stables - vets, blacksmiths, employees - have been here for a long time. I am someone who likes to work with a long term perspective".
A state of mind
What about competitions? Grégory Wathelet is still collecting more medals. For example, in 2012 he won the prestigious Nations Cup at the CSIO La Baule. In the same year, he participated in the Olympic Games in London where he reached the individual final. In 2015, he was part of the Belgian team that won the final of the Nations Cup in Barcelona. In his stable, in addition to various poles of activities, he has a stake in about ten horses. "I assume that from the moment the horses enter my picket, if I decide to take a certain horse to a certain competition, I do it in the interest of everyone, that of the owner and the horse". The choice is based each time on the experience and the different parameters of the horse - knowing that he has several head horses. "I do it as if the horse were mine", he stated. And in the end, it balances out well between the horses, with the season being long and each of them competing on average in about fifteen or twenty high level competitions a year. "The goal is also to create an ambiance, an atmosphere between everyone, a mentality where we win together", he insisted. And if the horse becomes a complete athlete - and is treated as such - winning is, undeniably, a remarkable story of teamwork. Grégory Wathelet's victory over Korea at the CHIO in Aachen (GER) this summer, one of the Grand Slam Majors, is a splendid example.
www.gregorywathelet.com
Subscribe to the Newsletter
Subscribe to the Newsletter
To keep the emotion, subscribe to the Newsletter