14/03/2017 - Lifestyle
TEXTE By Serge Vanmaerck
PRADA
Avant-garde for more than a century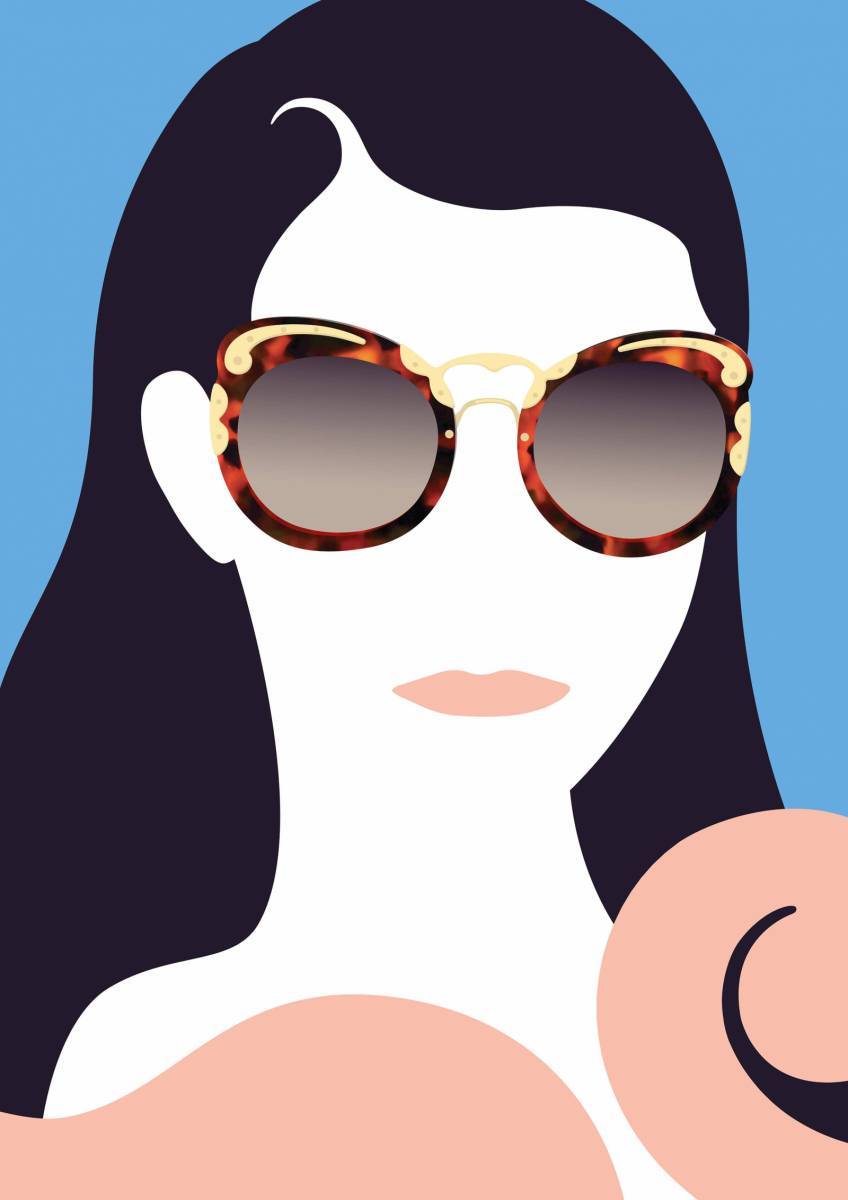 Prada is now an avant-garde ready-to-wear brand thanks to Miuccia Prada, granddaughter of the founder of a leather goods shop in 1913, located in the beautiful neoclassical Galleria Vittorio Emanuele II in Milan: Mario Prada. The Italian royal family, and consequently Queen Marie-José (1930-2001), sister of Leopold III, were among the company's high-profile clientele. After the death of Mario Prada in 1958, his daughter Luisa took over the business, which unfortunately declined over the 20 years under her management... Until her daughter Miuccia (born in 1949), a creative rebel in a middle-class family, met the man who would become her life partner in1977: Tuscan businessman Patrizio Bertelli. She inherited the shop and displayed unbridled creativity; as for Bertelli, he kept a close eye on the business. The label's success skyrocketed. First with shoes, then especially with bags in black Pocone, a 100% nylon material with a silky feel, originating from a plant that processes fibres for military use.
The dusty old games have now been replaced by a contemporary minimalism. Prada boutiques opened in New York, Paris, London, and Tokyo... In 1988, the brand entered the ready-to-wear market, and diversification is increasing on an annual basis with catalogues oozing imagination.
This year, for example, Minimal Baroque sunglasses combine the ordinary and the sublime, exaggeration and sobriety, moderation and excess, minimal and baroque... Launched in 2011, these sunglasses give new life to the flower and foliage motifs of the Baroque period. Acanthus leaves, laurel branches, palm fronds are stylised in quite an abstract manner. Each of the three new models is adorned with complex motifs of the past, but worked in a simple and refined way.
Miuccia's inspiration seems to be inexhaustible...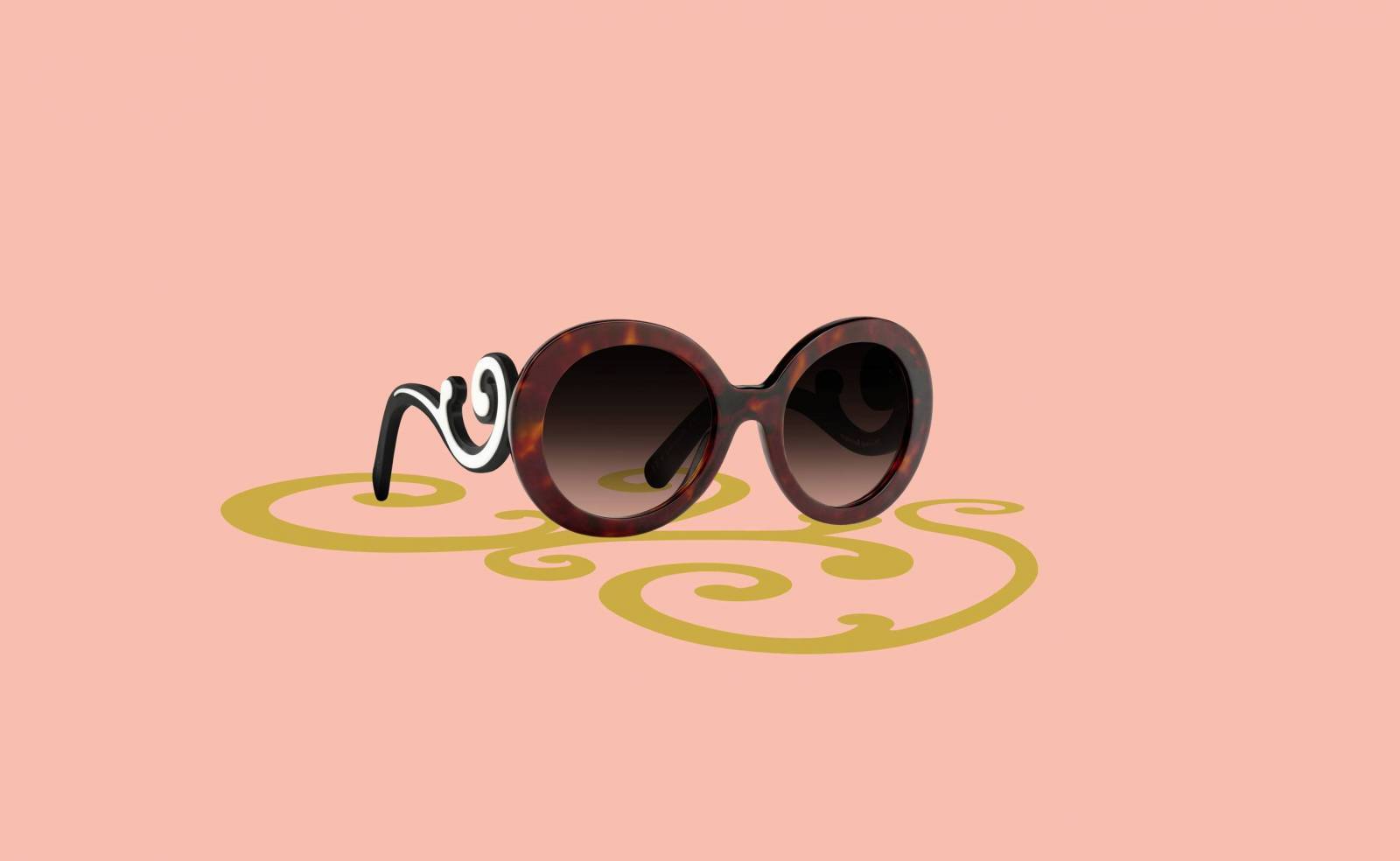 The last model is an innovative and sophisticated interpretation of the original model. Made of shiny acetate, the large round frame is adorned with curved arms, highlighted by a bas-relief effect in two-tone acetate. Available in four colours, the palette includes black, tortoise shell, ivory and a version with a touch of red on the arms.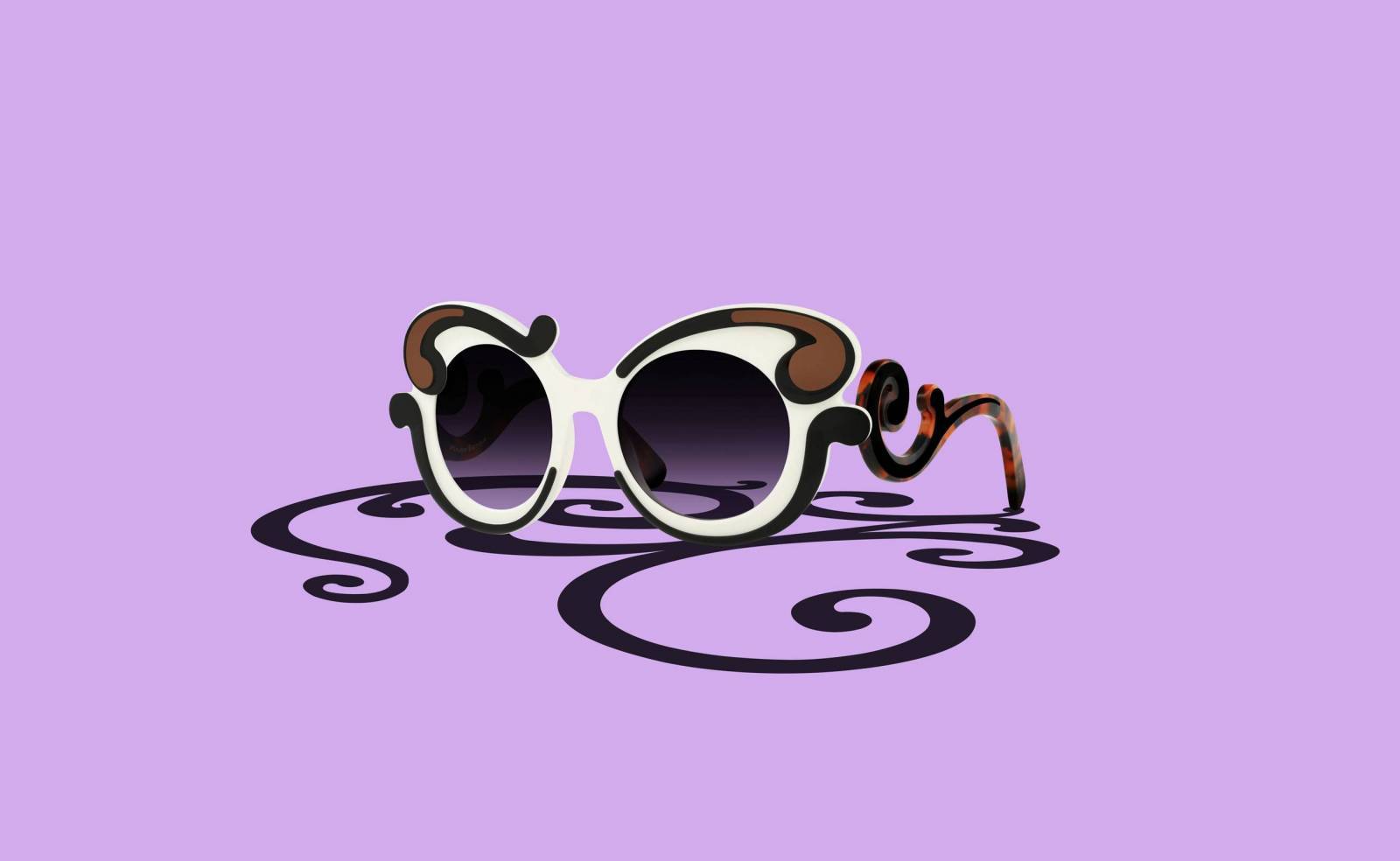 A reinterpretation of the original model, superimposing subtle shades with plain acetate, the 2017 frame gains in depth thanks to an ingenious asymmetry and elaborate curves. Available in three colours: tortoise shell, black and ivory or red.
Subscribe to the Newsletter
Subscribe to the Newsletter
To keep the emotion, subscribe to the Newsletter